Loggerhead Key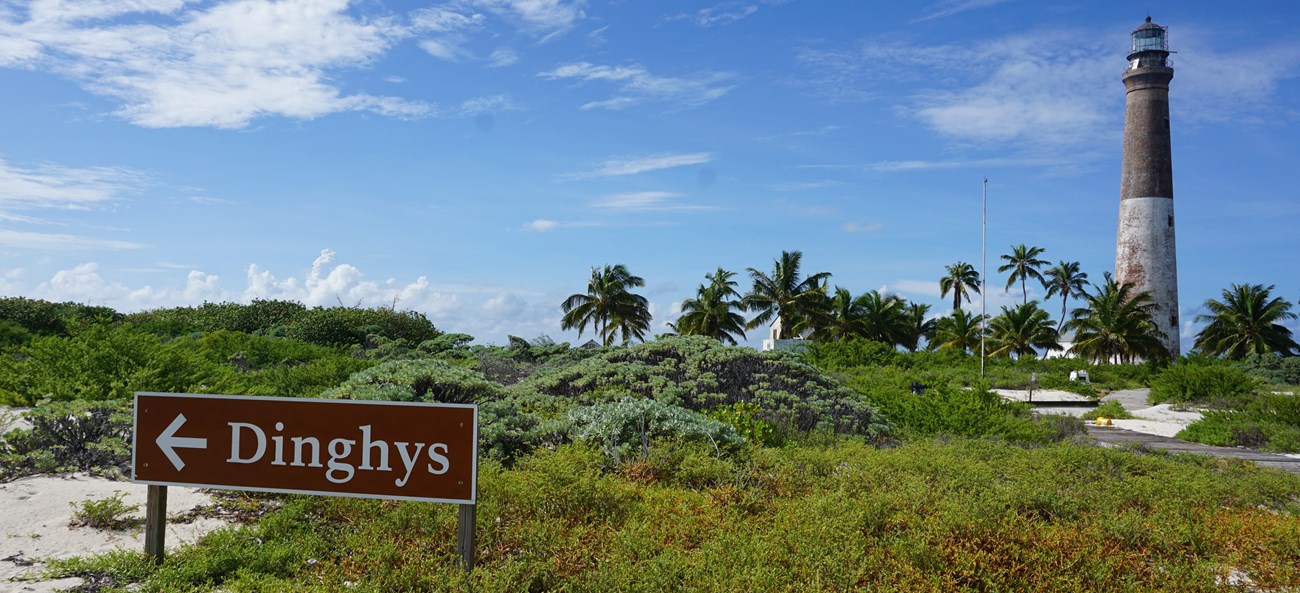 Visit Loggerhead Key
The largest island in the Dry Tortugas, Loggerhead Key is a site of shipwrecks, a significant lighthouse installation, and where the historic Carnegie Laboratory for Marine Ecology once stood. Named for its abundance of loggerhead sea turtles, Loggerhead Key has long been a haven for wildlife.
What to Know
Located 3 miles away from Garden Key, Loggerhead Key is open to the public for day use only.
NOTE - There is no public transportation to this island. Access is limited to private vessel or kayak/canoes brought to the park via the ferry. If you bring your own canoe/kayak to the park on the ferry you'll need to make advance arrangements due to limited capacity on the boat.
Visitors must stay on marked paths.
All buildings and boat docks on Loggerhead Key are closed to the public.
Private vessels must check in and file a boat permit on Garden Key before visiting Loggerhead Key or recreating within the park.
There is no anchoring allowed within the Research Natural Area, however mooring buoys are provided throughout the park. For more information on boating regulations and mooring buoys, visit the Boat Permits page here.
Located a mile southwest of Loggerhead Key is the Windjammer Shipwreck.
Things to Do at Loggerhead Key
Last updated: December 30, 2020