Dry Tortugas Boat Permits & Mooring Buoys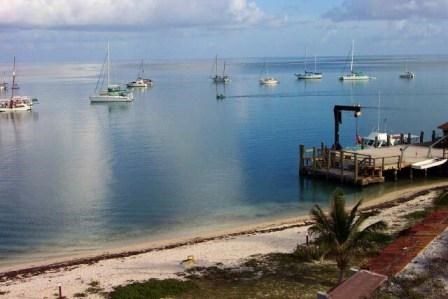 Required Boat Permits
Boat permits are required for all vessels entering in the park before any recreational activity. Even if you are not planning on visiting Fort Jefferson, a boat permit must be filed on Garden Key. Recreational boating permits may be obtained in-person through a self-registration system at the main dock house. Permits are free.

Boating permits apply to all recreational vessels including kayaks and dinghies, vessels operating under a Commercial Use Authorization (CUA), and commercial fishing vessels. The only vessels exempt from this rule are those transiting the area without interruption.

Learn more by visiting our Boat Permits page.

If you are boating in the park and have questions, park staff monitors VHF Radio Channel 16. Visitors should also be aware of the Research Natural Area as well as park rules and regulations.
Mooring Buoys
The mooring buoys are designed to hold up to a 100 foot recreational vessel. You are responsible for your vessel, inspecting the buoy, and checking that the buoy is holding as intended.

Report any problems to NPS staff. It is intended to be used when weather and sea conditions are appropriate for the intended recreational use such as diving or snorkeling. It is not intended for use in all weather and sea conditions nor as a long term mooring.

Additional dive and snorkel sites can be found around the park that do not have mooring buoys. Please consult with a Ranger for more information.
Last updated: February 10, 2021