Dry Tortugas Visitor Boat Slips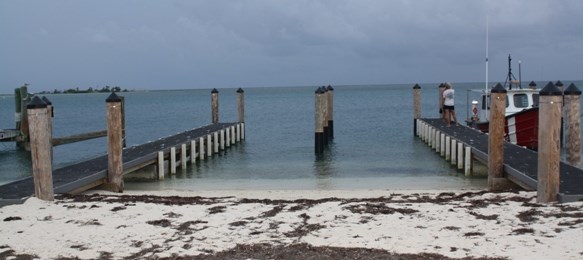 Construction has been completed on five visitor boat slips on Garden Key in Dry Tortugas National Park. These slips are a great addition for boaters who visit this remote park.
Slip Usage
Boaters can use the slips on a first come first service basis to unload camping gear and supplies or take a walking tour of the fort. As the harbor can be busy with many small private boats there is a two hour limit for slip usage.
Boat permits
Boat permits are required for all vessels in the park with the exception of those transiting across park waters. These are free and can be acquired from park rangers on site or contact VHF Marine Radio Channel 16.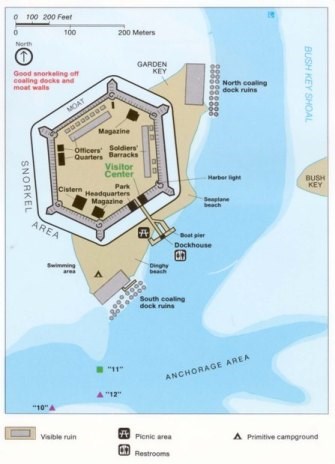 Visitor Slip Location
The visitor slips are located between the park dock and the dinghy beach. This is easy walking distance to the camping and beach areas and the fort entrance.
Click here to access a pdf of this map.
Last updated: July 3, 2015