Special Use Permits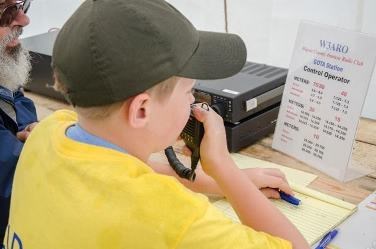 Special Park Use Permits are required for short-term activities that take place in the park area which provide a benefit to an individual, group or organization, rather than the public at large; require written authorization and some degree of management control from the NPS in order to protect park resources and the public interest; and are not prohibited by law or regulation.
Examples of special park uses include weddings, first-amendment activities, privately owned (not for hire) seaplanes, events such as a ham radio operations, group activities (groups of 20 or more participants) and non-profit organization activities.
For further information, please contact the Permit Office at 305-242-7042 or by email at e-mail us. The application can be accessed with a direct link below.
Application for Special Use Permit 10-930
The application can be sent by email to e-mail us or by regular mail to:
National Park Service
Dry Tortugas National Park
40001 State Road 9336
Homestead, FL 33034
All applications must be accompanied by a non-refundable processing fee of $100.00 at the time of submission.
Last updated: June 4, 2019