Preservation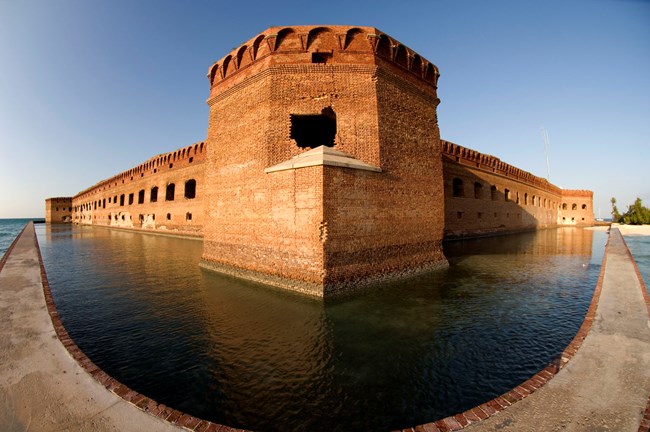 The Dry Tortugas are recognized for their near-pristine natural resources including sea grass beds, fisheries, and sea turtle and bird nesting habitat. The area also lays claim to a rich cultural heritage with a diverse array of themes. Fort Jefferson, on Garden Key, is the park's central cultural feature and one of the largest 19th century American masonry coastal forts. Construction began on the structure in 1846, but the fort was never completed. Originally built to protect shipping access to the gulf, the fort was used as a military prison during the Civil War.

Loggerhead Key is the largest key and contains a brick tower lighthouse that was completed in 1858 that is still operable. The lighthouse was operated by the Coast Guard until recently when it was turned over to the National Park Service. Additionally, the Dry Tortugas are also the site of hundreds of shipwrecks due to its strategic location between the Gulf of Mexico and Atlantic Ocean. The shipwrecks on the reefs comprise one of the nation's principle ship graveyards.
The Dry Tortugas National Park aims to identify, document, protect, and/or stabilize its cultural resources. Read more about past and ongoing projects to stabilize and preserve park cultural resources.
Last updated: April 14, 2015