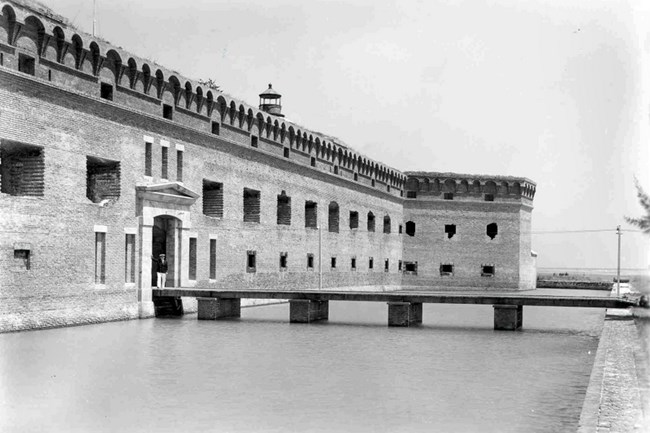 Fort Jefferson was built to protect one of the most strategic deepwater anchorages in North America. By fortifying this spacious harbor, the United States maintained an important "advance post" for ships patrolling the Gulf of Mexico and the Straits of Florida. Nestled within the islands and shoals that make up the Dry Tortugas, the harbor offered ships the chance to resupply, refit, or seek refuge from storms.
The location of the Tortugas along one the world's busiest shipping lanes was its greatest military asset. Though passing ships could easily avoid the largest of Fort Jefferson's guns, they could not avoid the warships that used its harbor.
In enemy hands, the Tortugas would have threatened the heavy ship traffic that passed between the Gulf Coast (including New Orleans, Mobile and Pensacola) and the eastern seaboard of the United States. It could also serve as a potential staging area, or "springboard" for enemy forces. From here they could launch an attack virtually anywhere along the Gulf Coast.