Plan Your Visit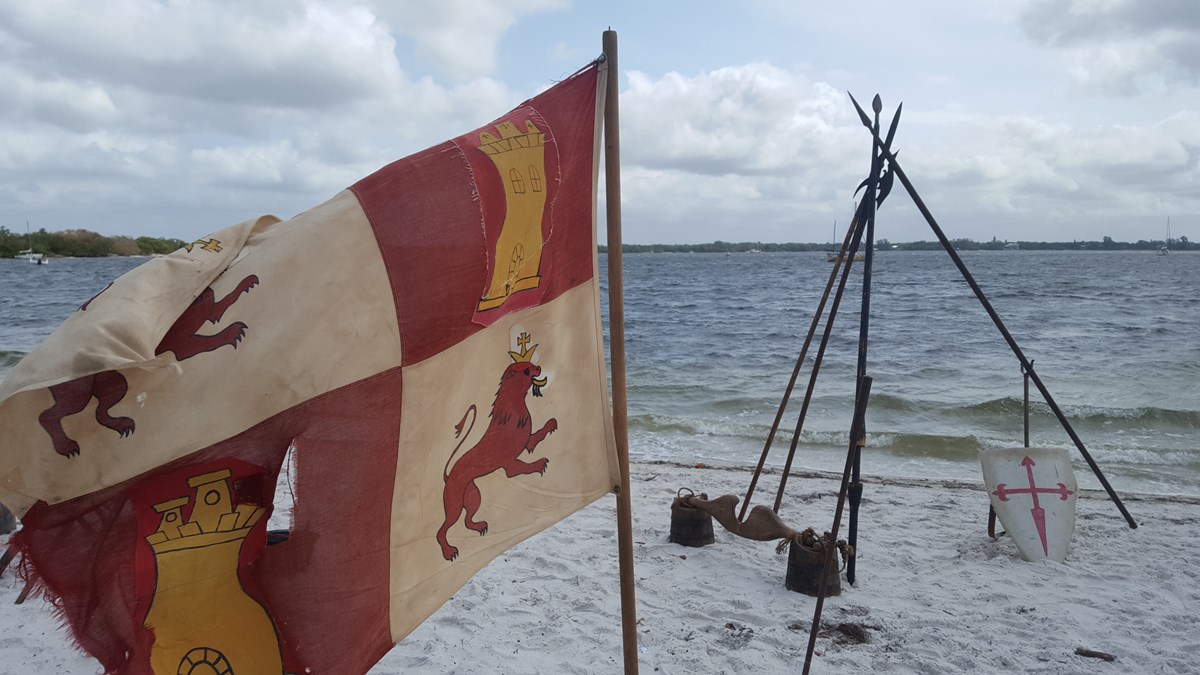 De Soto National Memorial offers special events and programs year round. To ensure that you maximize your enjoyment of the park resources, please use the options in the drop down menu "Plan Your Visit" for more information and prepare for your visit.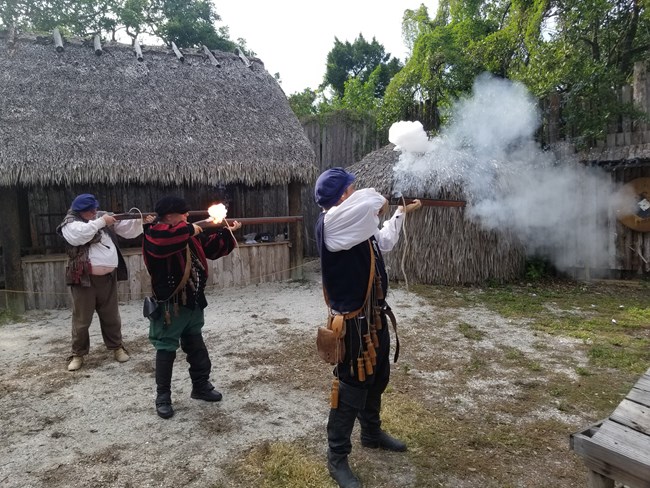 Living History At Camp Uzita
History comes alive at De Soto National Memorial. From Thursday through Sunday, we offer living history programs and demonstrations. Programs are offered at 10:00 AM, 11:00 AM, 1:00 PM, & 2:00 PM. throughout the day the camp will have touch artifacts, and European armor that you can pick up or try on. The 2019-2020 living history season runs from December 2 through April 17. Programs are different every day and every hour.

Certain weekends throughout the season special groups and programs will occur, check our social media sites for program schedules and updates. All programs at De Soto National Memorial are subject to cancellation due to severe weather. Please consult your local weather app's and news before planning your visit. For all inquiries, please call 941-792-0458.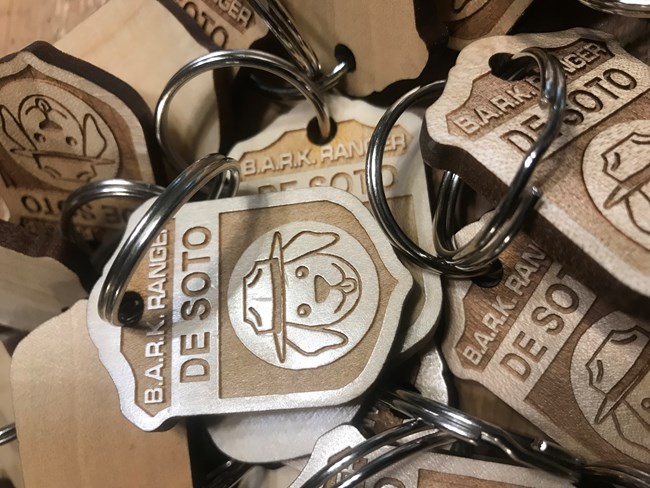 Become a B.A.R.K. Ranger at De Soto National Memorial
The B.A.R.K. Ranger program introduces visitors to responsible behavior on the park's trails and encourages the community to explore and learn more about this great resource with their dogs.

The program encourages visitors to complete four tasks with their dogs that highlight the importance of using a leash, cleaning up after their dogs, respecting wildlife and following park rules. After completion, visitors and their dogs will be sworn in as BARK Rangers and dogs will receive their BARK Ranger dog tag!

The B.A.R.K. Ranger program will be offered year-round and dogs are able to become De Soto B.A.R.K. Rangers at any time. For more information, please stop by our Visitor Center.

When visiting De Soto National Memorial with your dogs, please remember that dogs must use a leash at all times. Please be mindful about cleaning up after your pets. These are great practices for all B.A.R.K. Rangers and others to have a safe and responsible visit.
**De Soto National Memorial is currently in a phased reopening. The parking lot and trails are open during normal business hours. However, the Visitor Center remains closed. To request a digital copy of the B.A.R.K. Ranger pamphlet, email us at deso_interpretive_staff@nps.gov. Complete the four activities, send us photos, and we'll send you a B.A.R.K. Ranger dog tag!!**


Last updated: June 8, 2020