Plan Your Visit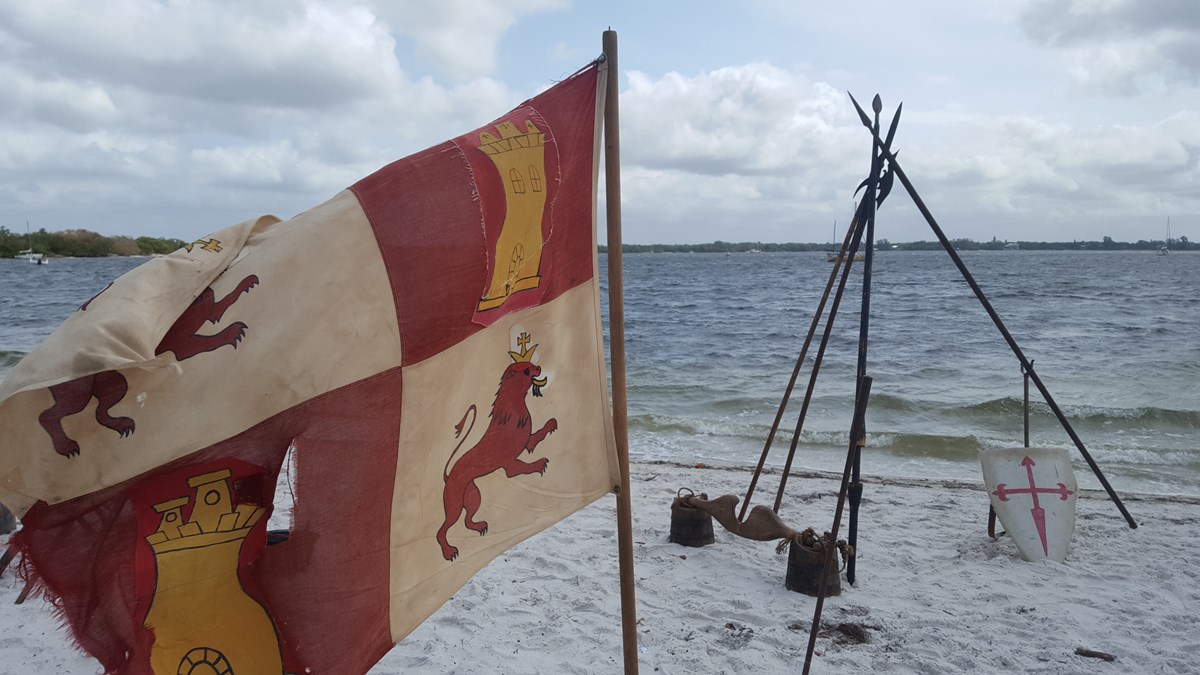 De Soto National Memorial offers many special events and programs annually. To insure that you maximize your enjoyment of the park resources, please use the options below to plan your visit.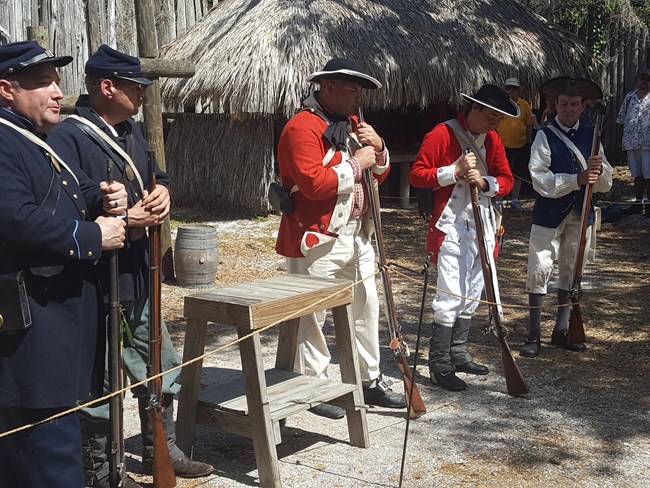 Five Centuries of Florida History
Come experience Five Centuries of Florida history on Saturday March 24th at De Soto National Memorial. From 10:00 am until 3:00 pm, period reenactors will share history and demonstrate their crafts, skills, and historic weapons.
Experience History — Walk through time as you explore Florida's great history. Come and see the genuine Cracker cow horse "Lightning." Poke around a Civil War encampment, or have coffee with GI's from the sunshine state. Meet Spanish conquistadors, and 19th Century artisans. Come meet modern day archaeologist from our local Time Sifters Archaeology Society.
Free Shuttle Service and Event Parking — De Soto National Memorial is offering free event parking and free shuttle service. All parking for the event and trollies is at Martha B. King Middle School, located on 75th St NW. The Free trolley will run from 9:30 am until 4:00 pm at regular intervals.
Activities for the Whole Family — There will be many kids activities throughout the day, there will be a special time traveler's passport were kids could earn the De Soto Junior Ranger badge! We also invite the kids to come out in their own costumes from their favorite time-periods.
Food — We are happy to have a popular local food establishment on site with food and drinks that can be purchased from 10:00 am until 3:00 pm. They will be offering Pizza and Shredded Pork Tacos!
Admission and all activities are free. Event hours are 10:00 am until 3:00 pm demonstration times and events will be posted on the day of, all activities are subject to change due to weather.
FREE Event Parking will be at Martha B. King Middle School at 600 75th St W, from 9:00 am until 3:00 pm.
De Soto National Memorial is looking for Food Vendors
De Soto National Memorial is looking for two interested food vendors to participate in an upcoming park event. On March 24th between the hours of 10am-3pm the De Soto National Memorial will be hosting its annual Five Centuries of Florida History event. This event is a constructive timeline featuring reenactors from all over the state representing 500 years of history and regularly draws up to
300

visitors over the course of six hours. We are looking for one vendor to provide food and one vendor to provide dessert for the visitors that come to the park during the Five Centuries of Florida festivities.
Vendors must have hand-washing stations and provide a safe and sanitary environment for food handling practices. Food served must be kept within acceptable food service temperatures (
cold food <41 F Hot food >135 F)

and all raw and perishable items must be refrigerated. Open-air vendors are preferred, but food trucks and trailers will be considered

, but space is limited

. Applications will be accepted no later than March 1

0

th

and have a $75 non-refundable fee. As part of the application process vendors will also need to complete a temporary food vendor form and a commercial use authorization form. All application forms can be downloaded from the park website,www.nps.gov/deso/planyourvisit/permitsandfees. If you have questions or cannot visit the website contact Stefanie Garcia, the park's Business Manager, at 941-792-0458 x103 or email

deso_interpretive_staff@nps.gov.
The 79th Annual De Soto Landing Event on Saturday, April 14th at De Soto National Memorial
Join De Soto National Memorial on Saturday, April14th as we recreate the landing of Hernando de Soto. It was 479 years ago, that De Soto landed on the shores of Florida and began a quest that would change the fate of North America forever.
Watch the Landing
— Witness history as De Soto's boats make landfall, claiming the land of La Florida for the crown of Spain. Landing times are at 10:00 am and 1:00 pm by the monuments along the cove.
Unique Weapons and Demonstrations
— Walk through time and hear first-hand accounts of the Europeans who trudged over 4,000 miles in search of riches and glory. Hear the stories of their clashes with the tribes of the American Southeast, and their ultimate failure in the cursed land of La Florida. Watch reenactors demonstrate the unique weapons used by the Native Americans and the European invaders. Black powder weapons will be fired throughout the day.
Experience History
— Follow the footsteps of history, as our experts will take visitors on historical walks. Join Living history park rangers and reenactors from all over Florida recount life during the 16th Century.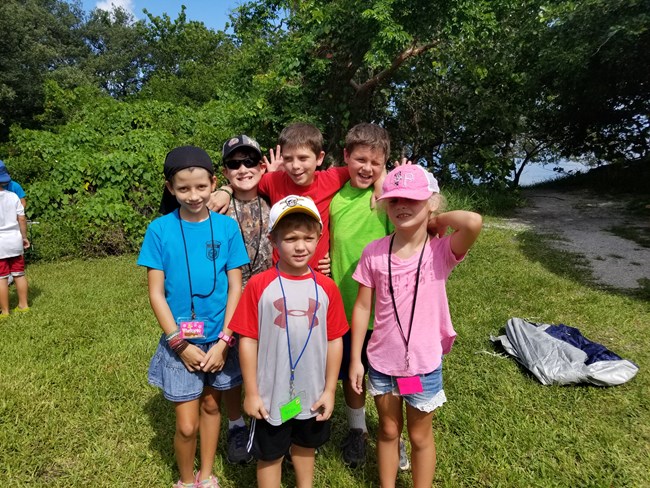 Join us at DeSoto National Memorial
For our Annual Junior Ranger Summer Camp
Junior Ranger Summer Camp is an educational and fun way for your kids to learn about Florida's native and Spanish history and experience the outdoors. Park Rangers will instruct kids about what it means to be a Junior Ranger and discover the importance of America's National Parks.
Open enrollment
— We offer open enrolment for children between the ages of 6 to 10, who are interested in exploring and being outdoors!
Registration is free
— That is right all registration and activities are 100% free of charge.
Experience History
— Junior Ranger will learn about all aspects of the place they live and the National Parks. Topics range from Florida's environments, orienteering, archaeology, and commemorating 500 years of Florida's history.
Two Weeks to Choose from
— This year Junior Ranger Summer Camp will run from Tuesday to Friday from 9:30 until 1:00. The first week offered for camp will be May 29th through June 1st. the second camp will run June 12th though the 15th. Sign up will begin May 1st.There will 1520 spots open either week so sign up early! Parents are welcome to sign up and volunteer with their children making this a memorable family event!
Registration is easy
— Register your child beginning May 1st by visiting our web site
www.nps.gov/deso
. Click on the Junior Ranger Summer Camp link and download the registration form, or pick one up at the Visitor Center. Registration must be done in person at the park's visitor center. Parents can only sign up their children.


Last updated: March 21, 2018