Plan Your Visit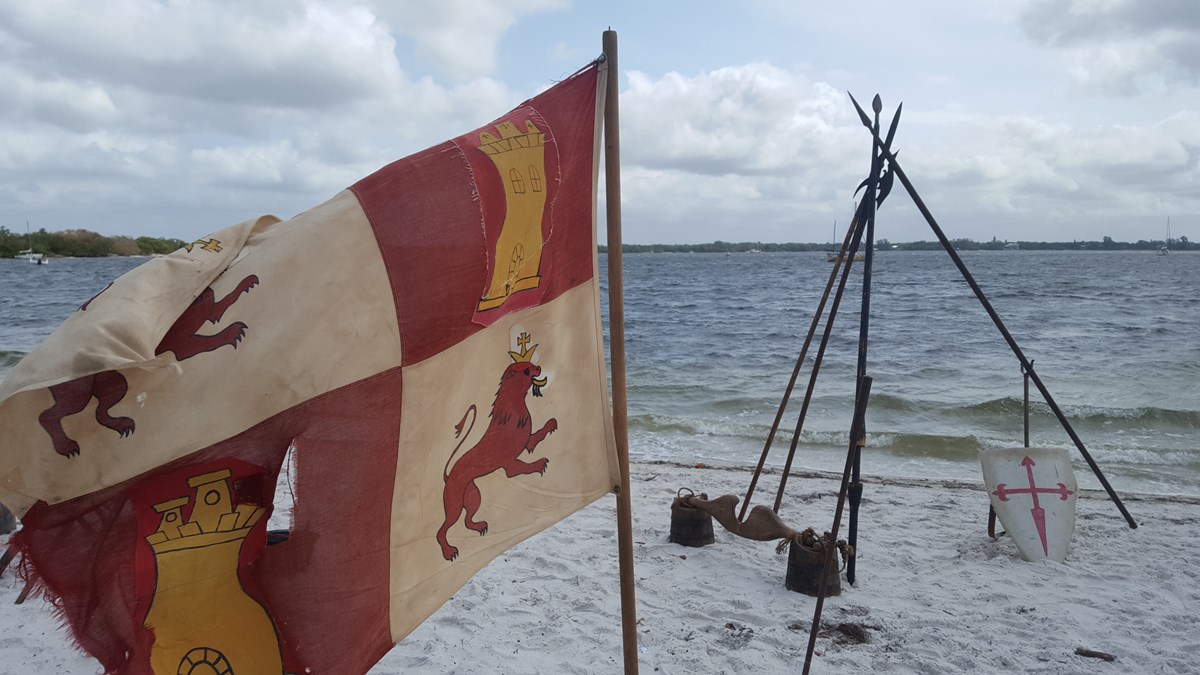 De Soto National Memorial offers many special events and programs annually. To insure that you maximize your enjoyment of the park resources, please use the options below to plan your visit.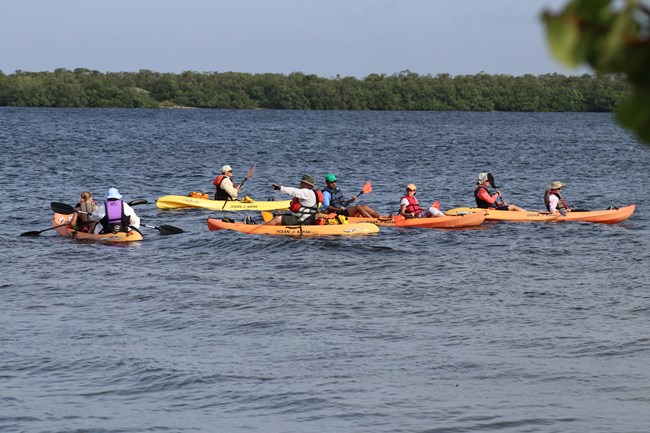 De Soto National Memorial Ranger led Kayak Tours.
On Fridays, Saturdays and Sundays from May through October, De Soto National Memorial offers free ranger led kayak tours. Explore the waters that Native American Indians and Spanish Conquistadors traveled hundreds of years ago.
First time or experienced
—For all skill levels, our trained rangers will ensure your first time will be safe and enjoyable. For kayakers with more experience, our tour will offer a different way for you to view the natural resources and vibrant history of the Manatee River.
No Equipment, No Problem
—We supply Kayak, paddles, personal flotation devices, and other safety equipment. This is an excellent way to try out a new hobby before spending all the money.
A unique look at Florida's coastal resources
— Paddle through time as you explore the coastal estuaries. Learn how native peoples and European settlers used the water ways for transportation and food. Learn about several of Florida's unique coastal ecosystems. Find out how you can help preserve and protect these fragile ecosystems for future generations.
Tour Information
— We begin taking reservation on April 1st. Move quickly as spaces fill up fast! Kayak tours will be held on Friday, Saturday and Sundays from May 11th through October 28th at 9:30 am The kayak tours and all equipment rentals are free. RSVP is mandatory for space is limited please call 941-792-0458. All children between the ages of 8-16 must be accompanied by an adult. Due to life jacket restrictions children less than 50 lbs. are not allowed on tours. Free paddle is only allowed under supervision of a park ranger, all participants must stay with the tour. All gear will be checked and a safety briefing will be held before the tour begins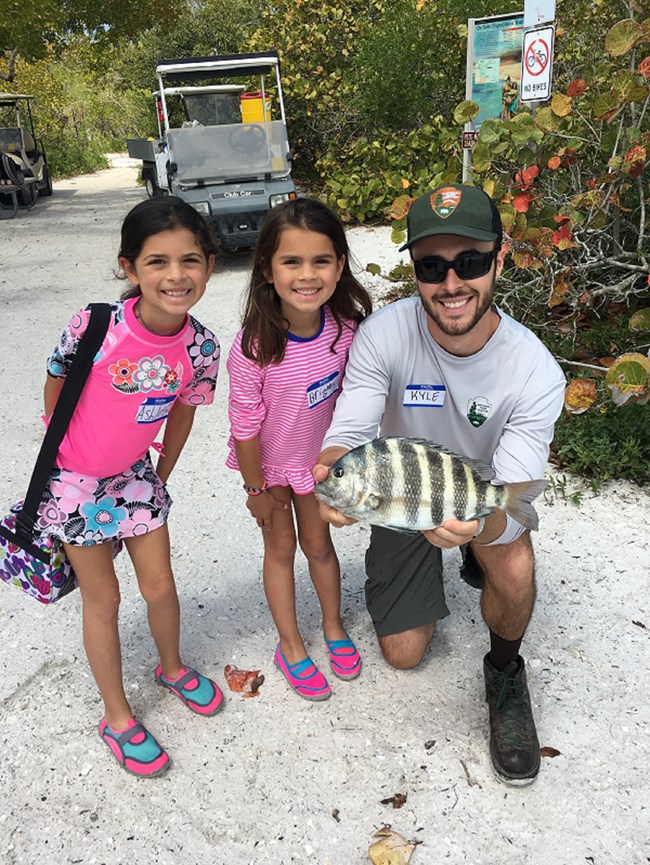 De Soto National Memorial Offering
Free Fishing Clinics for All Ages
Bradenton, Fla. — We are happy to announce the new free public program at De Soto National Memorial, the De Soto Rancho Fishing Clinic! The clinic is designed October 15th, November 20th, December 26th, January 2nd, February 18, March 25th, and March 28th with plans for more into the new year.
These small, ranger-led clinics will consist of no more than ten participants (excluding parents or guardians) and give a great introduction into saltwater fishing in southwest Florida. Participants will be first-come, first-served. One parent or guardian must accompany the child (if under 16) to the clinic.
Each camp starts with a basic introduction to fishing rods, reels, lines, and lures. Proper knot tying techniques are shown and practiced so your catch won't slip away! Casting, one of the trickiest and most important parts of fishing, is practiced in a fun and safe way. Participants try to snag "backyard bass" on the lawn, and refine their casting technique. In addition, everyone will receive a crash course in identification of native fish species and the Florida rules and regulations that go along with each fish.
After all of this has been learned and practiced, it is then time to apply this knowledge by going fishing. Park staff will assist you on your first fishing experience in the park. We provide the rods and the bait.
This program will give you a great tackle box of knowledge and skills going forward so that you will be able to go out and experience your own fishing adventures!
To sign up, please call 941-792-0458 and speak with a ranger or send an e-mail to deso_interpretive_staff@nps.gov. Please include child's name, age, parental contact name and phone number. If you have a large family, community group, Scout group, or school group please contact us and we can schedule a special date for you. Groups must consist of at least six children and no more than ten.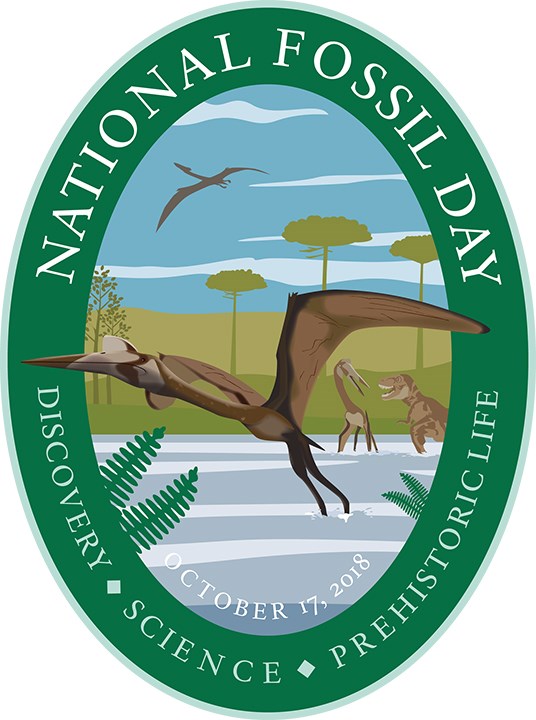 Celebrate National Fossil Day 2018 at De Soto Fossil Dig!
For Kids ages 6-12. Come out and celebrate National Fossil Day at De Soto National Memorial. We will have Fossils, Junior Paleontology books, activities, and a fossil dig. all kids must be accompanied by an adult.Kids will learn how fissils are made, what do Paleontologist do, and will look at real fossils under microscopes. Then all of the Junior Paleontologists will have achance to dig out real fossils at one of our staged fossil digs. Please register by
email
or call 941-792-0458.


Last updated: October 11, 2018