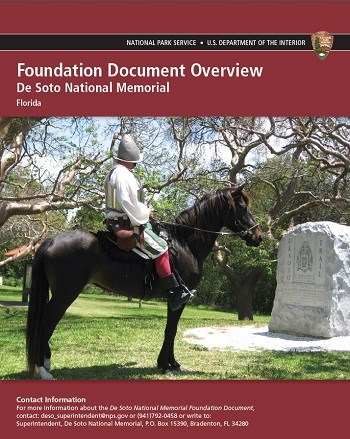 De Soto National Memorial Foundation Document
Every unit of the national park system will have a foundational document to provide basic guidance for planning and management decisions. The core components of a foundation document include a brief description of the park as well as the park's purpose, significance, fundamental resources and values, other important resources and values, and interpretive themes. The foundation document also includes special mandates and administrative commitments, an assessment of planning and data needs that identifies planning issues, planning products to be developed, and the associated studies and data required for park planning. Along with the core components, the assessment provides a focus for park planning activities and establishes a baseline from which planning documents are developed.
Download by clicking here to view the park's foundation document.