The Park Picker Program
Coastal Cleanup: September 21, 9:30 to 12:30
Come out and help us cleanup De Soto National Memorial on Saturday, September 21 from 9:30 to 12:30. One of the largest problems at De Soto is the large amounts of Styrofoam and plastic that wash in everyday with the tides. We need volunteers to come out and help pick up litter along the trails, beaches, and wade along the shores. Everyone that participates will receive their pick of park picker prizes. Help out, and make your park the best it can be! For information please call 941-792-0458.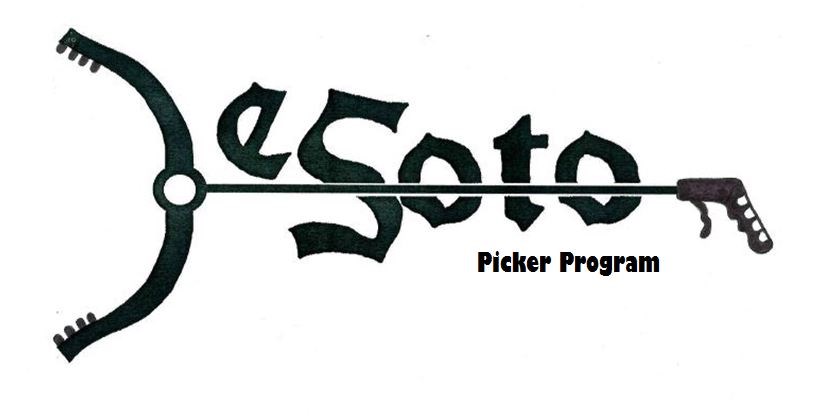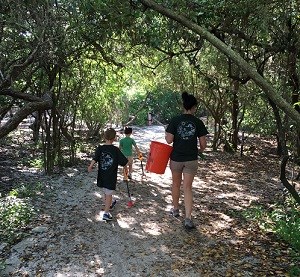 De Soto Park Picker Program
All of us are great at picking things… our noses, scabs, and even on each other! Well, let's put those skills to good use and help us keep the great outdoors beautiful by picking up litter from our trails!

How the program works:
Stop by our Visitor Center any day of the week between 9am-4pm to learn about the Park Picker program.

A ranger will introduce you and other Park Pickers to the program and train you to get you ready for your first picking adventure!

Go on the prowl for litter as you walk the trails! As you pick up litter and place it in your bucket, make sure to keep track of how many pieces you pick by using your clicker!

After your picking adventure, return to the Visitor Center and share with us how many pieces of litter you picked! We will log-in your numbers of your Swag Countdown sheet!

Repeat as often as you like!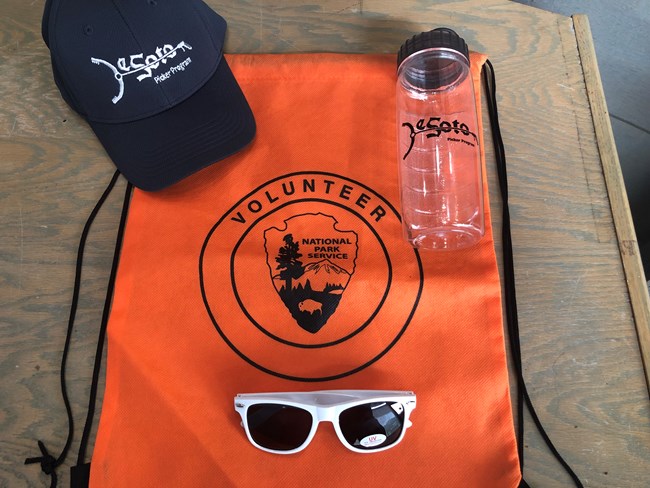 Swag Countdown!
Park pickers will earn prizes based on how many pieces of litter they pick. 1 piece of litter/debris equals 1 point.
50 Points = Park Picker water bottle
100 Points = Draw-string NPS Volunteer-in-Parks backpack
150 Points = Park Picker sunglasses
200 Points = Park Picker ball cap
Become a Master Jr. Ranger!
The Park Picker program is one of the activities youth can complete to become a De Soto Master Jr. Ranger! Throughout the year, youth participants must also participate in one of our De Soto Fishing Ranchos, complete the Jr. Ranger Activity Book, attend our Summer Jr. Ranger Camps OR earn their Park Picker ball cap. To learn more about the Master Jr. Ranger program, please stop by our Visitor Center.
We provide all the equipment needed to be a Park Picker.
Youth Pickers must be accompanied by a parent or guardian. Community groups are encouraged to participate. Scout Troops, and Packs are also encouraged to participate. Scouts will be awarded a Scout Ranger Patch after completing 10 hours of Park Picker time.
To learn more about the Park Picker program, please stop by our Visitor Center, call us at 941.792.0458 or
email us
Last updated: September 20, 2019