The Park Picker Program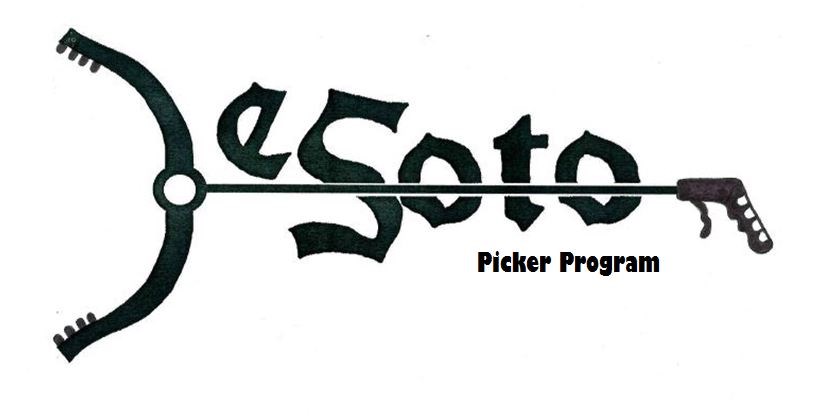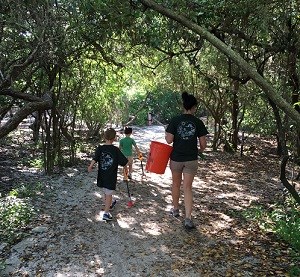 The De Soto Pickers Program
Kids are great at picking things... their noses, scabs, even on each other. Well let's put those skills to use and help keep your park beautiful by having them pick up litter and debris from our trails!
How the Program Works
Step One: Pick a time that works for you and contact the park with a one-hour notice.
Step Two: We will pick a Ranger to train you and your picker and go out on your first picking adventure!
Step Three: Walk the trails, pick up debris and keep track of what you pick up.
Step Four: Log your numbers at the visitor center on the Park Pickers log before leaving.
Step Five: Repeat as often as you like!

Please note that De Soto National Memorial will provide all equipment necessary for this program, with the exceptionof sunblock, insect repellent, or snacks. Youth participants will need to have a parent or guardian with them each day and everyone will need to complete a volunteer form during orientation. Community groups are welcomed and encouraged to participate. For Boy Scout, Girl Scout, and Cub Scout Troops and Packs, please sign up and if your scouts complete over 10 hours of picker time they will be awarded the Scout Ranger Patch!
To make your first pick easy please download and fill out our park's volunteer form by clicking here.
Incentives
The top pickers will earn rewards and prizes based off the amount of stuff they pick. Each piece of litter or debris counts as a points.
One piece of litter = One point.
100 Points = A Park Pickers Water Bottle
200 Points = Draw String Logo Back Pack
300 Points = Park Pickers Sunglasses
400 Points = The Park Pickers Ball Cap

To learn more about the De Soto Park Pickers program please stop by the park's Visitor Center, call 941-792-0458, or e-mail by clicking here.
Last updated: January 18, 2018