Park Fun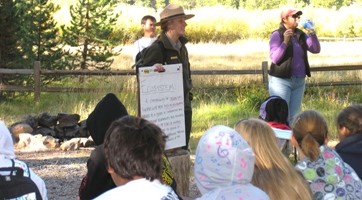 Fun In the Monument
Hey kids! Planning on bringing your family to Devils Postpile? There are lots of fun things for you all to do in the monument. You can come on one of our ranger led programs which are held every day in the summer. We have hikes to the Postpile, wildlife talks, and many other programs available. Come join us!
You could also stop by the ranger station and pick up a map to take your families on your own hikes around the park. You can hike to the Postpile, through our open meadows and forests to look for wildlife, or trek out to Rainbow Falls, which is 101 feet tall!
Whatever you decide to do, make sure you tell your family to follow all park rules, be safe, and most importantly, have fun!
Last updated: February 28, 2015