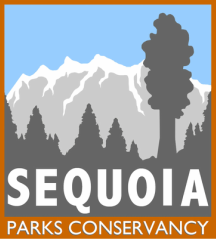 During the summer months, the Monument's Ranger Station features a bookstore, operated by our non-profit partner, the Sequoia Parks Conservancy (SPC).
When the Ranger Station is open during the summer season, visitors can purchase maps, guides, books, and other materials related to the Postpile and Sierra Nevada. Cash, check, and most major credit cards are accepted for purchase. Proceeds from all sales go directly to support education and research in Devils Postpile, Sequoia, and King Canyon National Parks.
If you would like to purchase items when the Ranger Station is closed, or during the off-season when heavy winter snows block access to the Monument, you can contact SPC directly. For more information, please visit SPC's website, or call them at (559) 565-3759, Monday through Friday, 8:00am to 4:30pm (Pacific Time).