Pets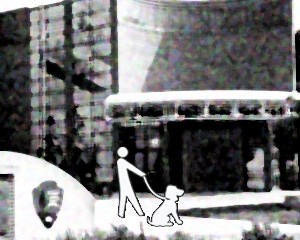 We welcome guests to explore the park with their pets, but please keep the following in mind:
Pets on all park grounds must be leashed at all times. This includes the Wright-Dunbar Interpretive Center, the Huffman Prairie Interpretive Center and the Paul Laurence Dunbar house.

Pets are not permitted in any park buildings or structures. The only exception would be for service animals.
Animals are allowed on trails and park grounds, but must be on a leash and and must be kept under physical control at all times.

Pets should leave no traces, other than paw prints. Apply the principles of Leave No Trace when you visit any park or recreational area.

Pet owners are responsible for clean up and proper disposal of feces left by their animal.

Please be thoughtful of other guests at the park while exploring and enjoying the park with your pet.
If you have additional questions or concerns, please ask a ranger (either in an interpretive center or on the grounds) or
contact
the park.
Last updated: January 30, 2018