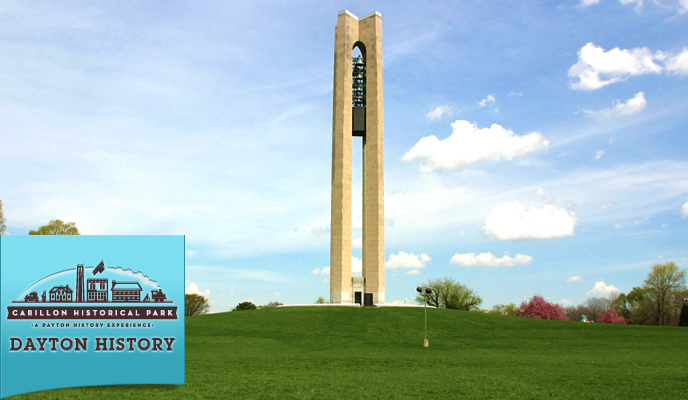 News Release Date:
August 17, 2015
Contact: Leo DeLuca, 937-293-2841 x138
Dayton History, Dayton Aviation Heritage NHP Partner, Marks Its 10 Year Anniversary  
In 2005, the Dayton region's historic sites consolidated under one umbrella to create Dayton History: Montgomery County's official historical organization. Before that time, the area had three separate historical societies, all telling similar stories, vying for the same artifacts, and seeking the same donors. Dayton's story was fragmented. Today, it is united.
Highlights from the past 10 years of Dayton History:
2005: DH acquires NCR Archives.
2007: DH begins interpreting Hawthorn Hill + DH is tasked to safeguard Kettering-Moraine Museum's artifacts.
2009: DH secures and expands the operations of Paul Laurence Dunbar House.
2010: DH begins to oversee the Old Court House + DH builds Heritage Center of Dayton Manufacturing & Entrepreneurship, including animatronics and the Carousel of Dayton Innovation  + DH begins overseeing Memorial Hall.
2011: DH creates History on the Hill: 20-acres of wooded walking trails.
2013: DH opens Great 1913 Flood exhibit.
2014: DH opens Carillon Brewing Company: the first brewery in a museum.
2015: DH acquires Patterson Homestead + DH takes over daily operations of the National Aviation Hall of Fame at Wright-Patterson Air Force Base.
Dayton History statistical growth over the past 10 years:

Visitation to Dayton History sites has increased by 185%.
Membership has increased 208%.
Revenues have increased by 340%.
There is so much more on the horizon! Do stay tuned! Dayton History will continue to bring the past to life to understand the present and inspire the future by collecting, preserving, interpreting, presenting, and promoting the region's past.
Visit the official
website
of Dayton History to learn more about their mission and the sites they protect.