Superintendent's Compendium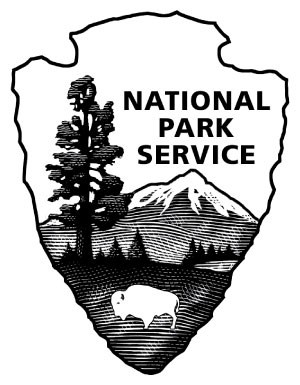 ---
US Department of the Interior
National Park Service
Superintendent's Compendium of Designations, Closures, Permit Requirements and Other Restrictions Imposed Under Discretionary Authority

Dayton Aviation Heritage National Historical Park
16 South Williams St.
Dayton, Ohio 45402
Wright-Dunbar Interpretive Center
Wright Cycle Company
Huffman Prairie Flying Field/Interpretive Center

Approved: 09/30/2019
Kendell Thompson, Superintendent
Dayton Aviation Heritage National Historical Park
Superintendent's Compendium
Last Updated: September 30th, 2019
In accordance with regulations and the delegated authority provided in Title 36, Code of Federal Regulations ("36 CFR"), Chapter 1, Parts 1-7, authorized by Title 16 United States Code, Section 3, the following provisions apply, to all lands and waters administered by the National Park Service, within the boundaries of Dayton Aviation Heritage National Historical Park. Unless otherwise stated, these regulatory provisions apply in addition to the requirements contained in 36 CFR, Chapter 1, Parts 1-7.

Written determinations, which explain the reasoning behind the Superintendent's use of discretionary authority, as required by Section 1.5(c). appear in this document identified by italicized print.
I. 36 CFR §1.5 - VISITING HOURS PUBLIC USE LIMITS, CLOSURES, AND AREA DESIGNATIONS FOR SPECIFIC USE OR ACTIVITIES
(a)(1) The following visiting hours and public use limits are established for all or for the listed portions of the park, and the following closures are established for all or a portion of the park to all public use or to a certain use or activity:
Visiting Hours:

Visitor use of the park is limited to daylight hours, defined as one half hour before sunrise to one half hour after sunset. Visitation in other than daylight hours is incompatible with the educational and scientific purposes for which the park was established. The Superintendent makes exceptions for evening programs, approved Special Use Permits, or approval on an individual basis. Emergency closures will be posted and/or announced through the media. The Huffman Prairie Flying Field Interpretive Center grounds are open from 8:00 AM to 8:00 PM.

Visiting Hours: There are no overnight camping facilities in the park, and except for scheduled evening interpretive programs, there is no valid scientific or educational reason to allow visitor use of the park after dark. In addition, there are no park employees on site after dark. This would leave the site vulnerable to theft or vandalism if it remained open to the public. Visiting is therefore limited to daylight hours.

Closures:
Launching, landing, or operating an unmanned aircraft from or on lands and waters administered by the National Park Service within the boundaries of Dayton Aviation Heritage National Historical Park is prohibited except as approved in writing by the Superintendent.
Definition: The term "unmanned aircraft" means a device that is used or intended to be used for flight in the air without the possibility of direct human intervention from within or on the device, and the associated operational elements and components that are required for the pilot or system operator in command to operate or control the device (such as cameras, sensors, communication links.) This term includes all types of devices that meet this definition (e.g. model airplanes, quadcopters, drones) that are used for any purpose, including for recreation or commerce.

Until the NPS can determine whether specific uses of unmanned aircraft are appropriate and will not cause unacceptable impacts on park resources and values, Dayton Aviation Heritage National Historical Park is closed to the use of these devices. The use of unmanned aircraft within the boundaries of the park has the potential to harm visitors, disturb wildlife, impact viewsheds, cause excessive noise, and interfere with other visitors' enjoyment of the area. This closure is being implemented as an interim measure while this new use can be properly evaluated. A less restrictive approach is not appropriate at this time due to the impacts the devices could potentially present to visitor safety, park values, and to park resources. The interim closure will safeguard these values while the NPS considers how to address this new use on a long-term basis.
(a)(2) The following area have been designated for a specific use or activity, under the conditions and/or restrictions as noted:
A portion of the plaza at the Wright-Dunbar Interpretive Center is the designated area for First Amendment demonstrations and activities in accordance with 36 CFR 2.51(a), (activities that require a permit). Due to limitations of acceptable space, this is the only designated area.

Groups of 25 or fewer people are not required to obtain a permit although they are encouraged to do so in order to guarantee the availability of the designated area. Groups with a permit will be allowed use of the designated area over groups without a permit. Group size could be restricted based on activities and equipment related to the group. There shall be no more than one group demonstrating at one time.

Activities are further restricted, at the discretion of the superintendent, to those that are low impact and do not result in damage to park property or resources, or cause undue interference with other visitors to the park, in accordance with 36 CFR 2.51(h) and other applicable state and federal law.
(a)(3) Dayton Aviation Heritage National Historical Park does not own or maintain any roadways or parking lots. All wheeled conveyances on the plaza at Wright-Dunbar Interpretive Center will follow local municipal ordinances.
Bicycles are permitted to operate on the Wright-Dunbar Interpretive Center plaza according to municipal ordinances.
Park themes are closely associated with the development and use of bicycles. Bicycles are utilized in interpretive and educational programming on the plaza.

The term "e-bike" means a two or three-wheeled cycle with fully operable pedals and an electric motor of less than 750 watts (1 h.p.).

E-bikes are allowed in Dayton Aviation Heritage National Historical Park where traditional bicycles are allowed. E­-bikes are prohibited where traditional bicycles are prohibited. Except where use of motor vehicles by the public is allowed, using the electric motor to move an e-bike without pedaling is prohibited.

A person operating an e-bike is subject to the following sections of 36 CFR part 4 that apply to the use of traditional bicycles: section 4.12, 4.13, 4.20, 4.21, 4.22, 4.23, and 4.30(h)(2)-(5).

Except as specified in this Compendium, the use of an e-bike within Dayton Aviation Heritage National Historical Park is governed by State law, which is adopted and made a part of this Compendium. Any violation of state law adopted by this paragraph is prohibited.

Return to Table of Contents
II. 36 CFR §1.6 - ACTIVITIES THAT REQUIRE A PERMIT
(f) The following is a compilation of those activities for which a permit from the Superintendent is required:
§2.12 Audio Disturbances:

(a)(2) Operation of a power saw in developed areas
(a)(4) Operation of a public address system in connection with a public gathering or special event for which a permit has been issued pursuant to §2.50 or §2.51

§2.37 Solicitation or demanding gifts, money goods, or services (Pursuant to the terms and conditions of a permit issued under §2.50, §2.51 or §2.52)
§2.38 Explosives:

(a) Use, possess, store, transport explosives, and/or blasting agents
(b) Use or possess fireworks

§2.50 Sports events, pageants, regattas, public spectator attractions, entertainments, ceremonies, and similar event
§2.51(a) Public assemblies, meetings, gatherings, demonstrations, parades, and other public expression of views
§2.52(c) Sale or distribution of printed matter that is not solely commercial advertising
§2.61(a) Residing on federal lands
§2.62 Memorialzation:

(a) Erection of monuments (requires approval from the Director)
(b) scattering ashes from human cremation

§5.1 Advertisements - (Displays, posting or distribution)
§5.3 Engaging in or soliciting any business (Requires a permit, contract or other written agreement with the United States, or must be pursuant to special regulations)
§5.5 Commercial photography/filming:

(a) Commercial filming of motion pictures or television involving the use of professional casts, settings or crews, other than bona fide newsreel or news television
(b) Still photography of vehicles, or other articles of commerce or models, for the purpose of commercial advertising
Activities that Require a Permit: The listed activities may be appropriate in very limited situations, or may be compatible with the purposes of the park for specific educational or commemorative events. Some situations may make the park the appropriate space for the exercise of constitutionally protected rights. Therefore, the listed activities may be permitted with the approval of the Superintendent.

Return to Table of Contents
III. GENERAL REGULATIONS
36 CFR §2.11 - PICNICKING

Picnicking is permitted only in designated picnic areas. These areas are identified by the presence of picnic tables and/or trash cans.

Picnicking: The park provides picnic tables and other facilities at designated areas to limit impacts from animals, insects, and interference with educational activities.

Return to Table of Contents
36 CFR §2.11 - FIRES
(a)(1) The lighting or maintaining of fires is prohibited in the park except that the Superintendent may permit the use of fires for educational or interpretive purposes.

Fires: Fire is a potential hazard to park resources and facilities and to neighboring properties. The park closes at dark and has no facilities for over night visitors. Therefore, there is no resource management, visitor service, or educational need for fires lit or maintained by visitors.

Return to Table of Contents
36 CFR §2.15 - PETS
(a)(1) The following structures and/or areas are closed to the possession of pets:
Pets are not allowed in buildings or structures except for Service Animals including, but not limited to, guide dogs accompanying visually impaired persons or hearing ear dogs accompanying hearing-impaired persons, and physically disabled persons with assistance animals.

Animals within Building: To prevent conflicts with other visitors and staff, animals are not allowed in park buildings. Service animals are excepted from the rule.
(a)(5) Pet excrement must be disposed of in accordance with the following conditions:
Pet excrement is to be removed from walkways, lawns, and other developed areas by the person responsible for the pet.

Pet Excrement: Pet owners are responsible for their animals, including cleaning up after their animals.

Return to Table of Contents
36 CFR §2.20 - SKATING, SKATEBOARDS, AND SIMILAR DEVICES
The use of roller skates, skateboards, roller skis, coasting vehicles, or similar devices are not allowed.

Skating, Skateboards, and Similar Devices: There is no valid educational reason to allow sport-like recreational activities at this site.

Return to Table of Contents
36 CFR §2.21 - SMOKING
(a) The following portions of the park, or all or portions of building, structures, or facilities are closed to smoking as noted:

Smoking is not allowed in park buildings.

Goverment-wide regulations prohibit smoking in Federal buildings.

Return to Table of Contents
36 CFR §2.35 - ALCOHOLIC BEVERAGES AND CONTROLLED SUBSTANCES
(a)(3)(i) The following public use areas, portions of public use areas, and/or public facilities within the park are closed to consumption of alcoholic beverages, and/or to the possession of a bottle, can or other receptacle containing an alcoholic beverage that is open, or has been opened, or whose seal has been broken or the contents of which have been partially removed:
The consumption of alcoholic beverages or the possession of an open container of an alcoholic beverage is prohibited in the following areas:
Within all government buildings or facilities
Within all walkways and pathways within the Wright Cycle Company Complex including throughout the Wright-Dunbar Plaza and the Sanford Court alley
Consumption of alcohol is allowed in conjunction with picnicking at the picnic table provided in the lawn behind the bicycle shop. Consumption of alcohol alone is not picnicking.

Prohibition in government buildings is intended to reduce conflict between users and enhance visitor safety and enjoyment. The park sponsors no interpretive event where alcohol is considered a contributive component to the visitor understanding of themes and/or educational elements. Prohibition on the pathways and walkways within the Wright Cycle Company Complex is consistent with City of Dayton Ordinance 90.14 and 90.14.1 which prohibit drinking an alcoholic beverage or possession of an open container of an alcoholic beverage in public. It is in the public's interest to reduce confusion and maintain consistency in the application of law when two jurisdictions have concurrent authority that regulations be applied uniformly.

The consumption of alcohol would be inappropriate considering the purpose of the park area and the dignity and atmosphere of the area.

Exception: As authorized by the Superintendent through a special use permit at specific dates, times, and locations.

Return to Table of Contents
Closed Circuit Television (CCTV)

In accordance with National Park Service (NPS) Law Enforcement Reference Manual 9 (RM-9), notice is hereby given that Dayton Aviation Heritage National Historical Park uses Closed Circuit Television (CCTV) security camera monitoring.

The NPS's use of CCTV for law enforcement and security purposes and will only be to visually monitor public park areas and public activities where no constitutionally protected reasonable expectation of privacy exists. Such CCTV use – which will have adequate privacy and First Amendment safeguards – will be to help ensure public safety and security; facilitate the detection, investigation, prevention, and deterrence of terrorist activity; help ensure the safety of citizens and officers; help assist in the proper allocation and deployment of law enforcement and public safety resources; and help facilitate the protection of the innocent and the apprehension and prosecution of criminals.

This policy does not restrict the official use of CCTV in government administrative areas, including administrative buildings, jail holding facilities, revenue collection sites, etc., where the government may record/monitor its facilities. For example, the government may perform unrestricted video/audio recording at revenue collection points (entrance stations, visitor center counters, etc.). This policy does not restrict the use of an Audio/Visual Recording Device (AVRD) in patrol vehicles or officer-worn recording devices used by commissioned rangers.

Operation of CCTV cameras will be in accordance with NPS and Department policy. No person will be targeted or monitored merely because of race, religion, gender, sex, disability, national origin, or political affiliation or views.

Nothing in this policy statement is intended to create any rights, privileges, or benefits not otherwise recognized by law.

Back to Top
Last updated: September 28, 2020