Hiking and Biking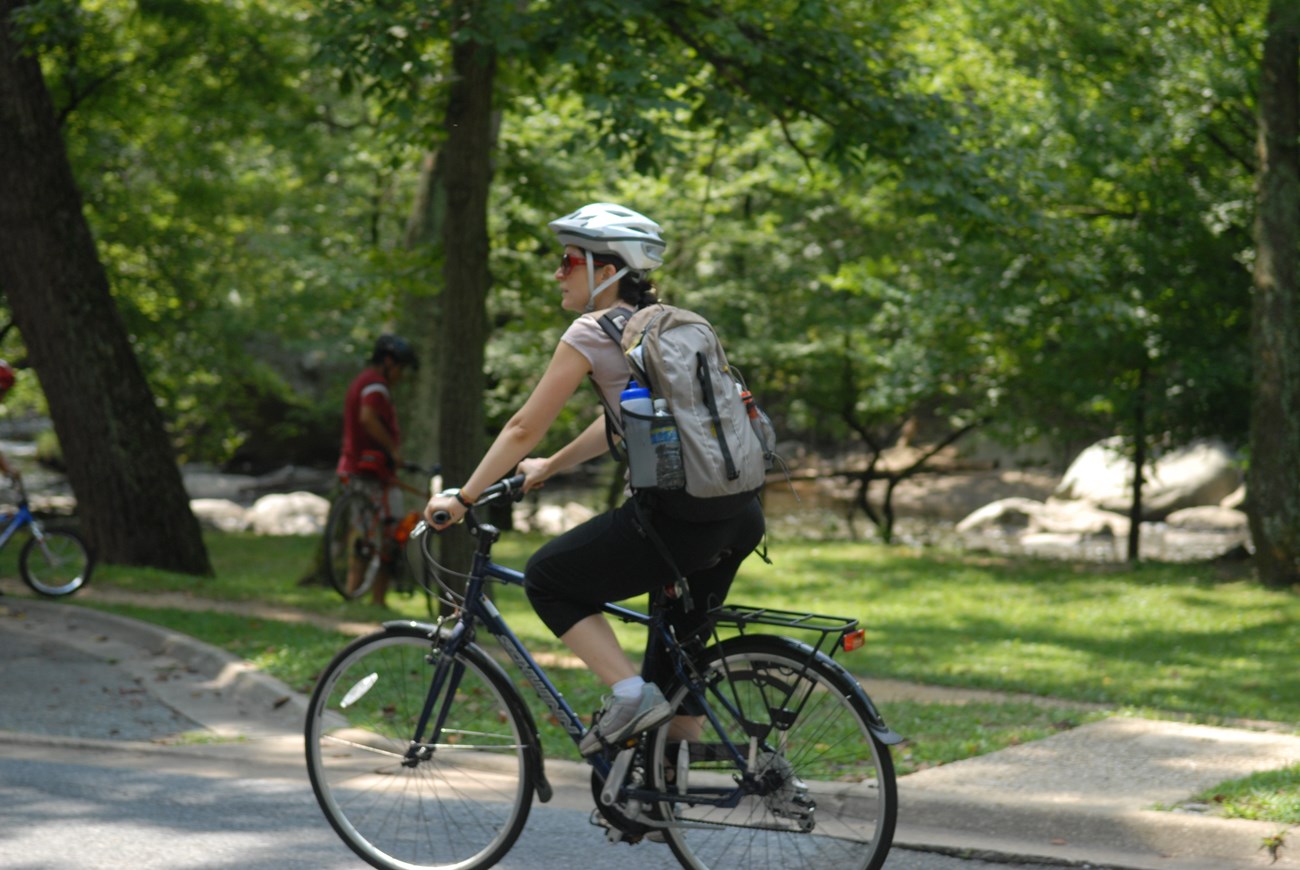 The Civil War Defenses of Washington sites offer a variety of different trails for hikers and bikers.
You can hike and bike through the hilltops of Washington, D.C., while enjoying an oasis of urban green spaces filled with an abundance of oaks, beech, maple, and pine trees. You can take the seven-mile Fort Circle Parks Hiker-Biker Trail that runs from Fort Stanton to Fort Mahan in the southeastern section of the city, or hike and bike through Rock Creek Park where many of the forts are located.
If you are hiking or biking, please remember the following safety tips:
If you plan to hike or bike solo, give your intended route and length of trip to a friend.
Wear proper clothing. Hiking boots should be sturdy, have good traction and ankle support, and should be well broken-in ahead of time.
Bring bottled water.
Prevent damage to resources by bicycling on paved roads and designated bike trails only.
For your safety while hiking, stay on the established trails and watch your footing at all times.
Poison ivy and ticks are common in the parks. Learn to recognize poison ivy in order to avoid this plant. Stay on trails and avoid bushy areas. Wearing a hat, long pants, and a long-sleeved shirt helps, too.
Avoid hypothermia (the dangerous lowering of body temperature) by keeping dry. Dress in layers that can be easily removed or added as you heat up or cool down.
Last updated: January 27, 2022