Battery Carroll and Fort Greble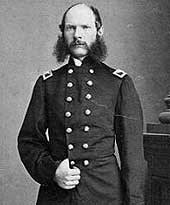 Battery Carroll and Fort Greble were two defense sites north of the Potomac that guarded the gateway to Washington during the Civil War. Their guns not only swept the Potomac opposite Alexandria, standing ready to prevent attack on the Washington Arsenal and Navy Yard, but also the ravines of Oxon Run giving access to the roads leading to Washington.

The two sites were located on densely wooded land, thereby providing sufficient lumber for the construction of the Fort Greble. Their plateau locations enabled them to lay down a withering cross-fire between them. To deter the possible advance of the enemy through the wooded hills surrounding the sites, civilian construction gangs cleared paths which could be raked with guns of the forts.

Contruction work for Fort Greble was started in September 1861 but was not completed until the second half of 1864. Fort Greble was never called upon to play a major role in the war, but did provide training ground for various units prior to their commitment in many cases of battle. The irregular, octagonal shape of Fort Greble was built to conform to the terrain and the areas it defended.
When Congress ordered the closing of the defenses, Fort Greble was offered to Thomas W. Berry who held the property in trust for heirs "unknown."
Last updated: April 10, 2015