Pets at Curecanti
Pets are permitted in Curecanti, and allowed on all hiking trails, but must be leashed at all times.
Pets are not allowed on the Morrow Point Boat Tour.
Owners are responsible for their pet's behavior and may receive fines if their animal creates problems with wildlife and/or other visitors.
Do not leave your pet unattended in a vehicle or campsite. Interior temperatures of vehicles rise within minutes and pets can quickly overheat and die, even with the windows cracked.

Toxic Algae is present in Iola Basin. Toxic algae is now present in the Iola Basin of Blue Mesa Reservoir. Water contact can cause illness. Keep kids and pets out of the water. (Death may occur in dogs.) Until further notice, the park recommends that dogs not swim in or drink reservoir waters. No water recreation in the Iola Basin such as swimming, paddle-boarding, etc. If exposed to algae, shower immediately.
Fishing and boating are permitted. Rinse fish with clean water and properly dispose of guts.
If you or your animals have nausea, vomiting, diarrhea, rash, irritated eyes, seizures, or breathing problems, contact medical care (doctor or veterinarian) or Poison Control at 1-800-222-1222. See https://www.nps.gov/cure/learn/news/toxicalgae.htm for more information.

Boarding services in the area include:

Critter Sitters and Outfitters, 98 County Road 17, (970) 641-0460
Iron Will Dog Lodge, 18077 6500 Rd, Montrose, CO (970) 596-8709
San Juan Vet Clinic, 822 Spring Creek Rd, Montrose, CO (970) 249-4490
Pearl's Pet Lodge, 13989 6900 Rd, Montrose, CO (970) 250-8932
Montrose Veterinary Clinic, 2260 S. Townsend Ave, Montrose, CO (970) 249-5469
Stoney Hill Pet Lodge, 59049 Ida Rd, Olathe, CO (970) 323-5060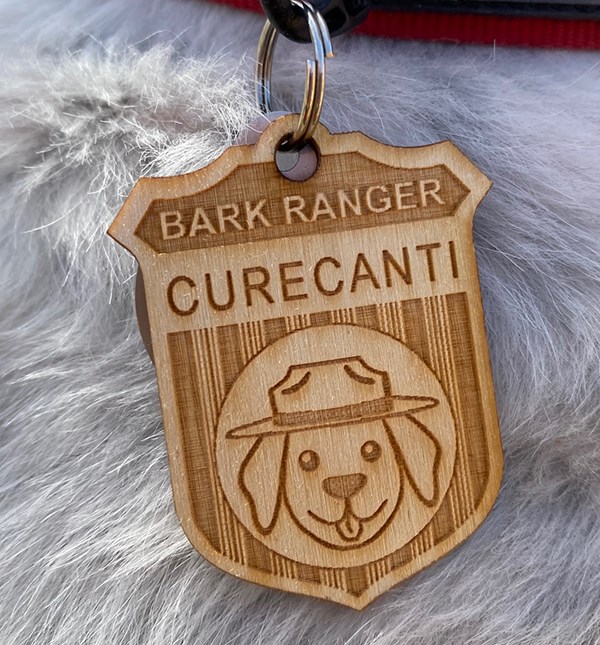 You might also be interested in:
Abide by the BARK code, complete one activity, and earn your badge.
Last updated: September 17, 2021