Boat Ramps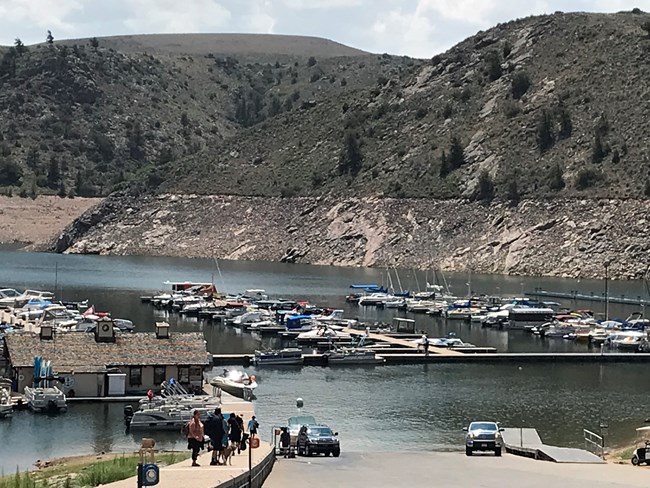 Boat Launch & Inspection Stations
Ramp
Hours
Elk Creek
Open 6:30 am to 7 pm daily
(will change to 7 am to 4:30 pm on October 7th)
Lake Fork
Open 6:30 am to 7 pm daily
(will change to 7 am to 4:30 pm on October 7th)
Iola
Open 6:30 am to 7 pm daily
(will change to 7 am to 4:30 pm on October 7th)
Stevens
Closed
Ponderosa
Closed
About Watercraft Inspections
Motorized and trailered watercraft launching in Blue Mesa Reservoir are required to be inspected for aquatic invasive species prior to launching, and if necessary, decontaminated in accordance with procedures set by the Colorado Division of Wildlife. In addition to the mandatory inspection prior to launch, boaters are encouraged to get an exit inspection to verify the watercraft has been cleaned, drained, and dried.
Boaters can stay out overnight on the reservoir, camp on beaches defined for overnight camping or camp at designated boat-in campgrounds.
Motorized and trailered watercraft launching in Morrow Point and Crystal Reservoirs may be launched without an inspection if your watercraft is registered in Colorado, has not been out of state waters within the last 30 days, has not been in infested waters, and does not contain aquatic invasive species. If your watercraft does not meet all above criteria as designated by state law, it must be inspected at one of the locations below.

Watercraft that does not need inspection:
Rafts, kayaks, belly boats, float tubes, canoes, windsurfer boards, sail boards, inner tubes, kite boards, and small open boats. These watercraft must be hand-launched and the trailer cannot enter the water. These watercraft are not required to launch at a boat ramp.
Watercraft that needs inspection:
House boats, cabin cruisers, pontoon boats, large open boats, small open boats with a gas or electric motor, ski boats, wakeboard boats, sailboats, personal watercraft (jet skis), and any watercraft that requires the trailer to enter the water. These watercraft are required to launch from the ramps at Elk Creek, Lake Fork, Stevens Creek, or Iola.
Special authorizations:
Boats may be launched at Iola, Old Stevens, North Willow, Bay of Chickens, Dillon Pinnacles, and Sapinero beaches with special authorizations from Blue Mesa inspection stations. The following types of watercraft may qualify: small to medium sailboats, hand-launched craft with a gas powered/water cooled motor, and other watercraft. Watercraft are required to arrive at an inspection station before closing to get an exit inspection.
MAP: Designated launch areas on Blue Mesa

How to help the inspection process:
Turn your vehicle off, set the parking brake, exit the vehicle, and answer the inspector's questions.
Keep your boat clean.
Keep your boat drained and dry (pull your bilge plugs and ballast bags).
Be prepared to lower outdrive motors.
Have compartments and recreational equipment readily accessible.
Arrive with Colorado green wire seal and receipt.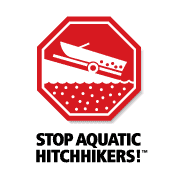 For more information, visit www.protectyourwaters.net.
Last updated: September 26, 2023