Weather
Summers at Cumberland Gap are hot and humid, with temperatures commonly in the mid to upper 90s. Winters are generally mild with rain and some periods of snow January through March. Temperatures usually range in the 30s and 40s. Weather can sometimes be unpredictable, especially at higher elevations.
If hiking in the backcountry, please remember that temperatures at higher elevations are five to ten degrees cooler.
Wear comfortable clothing and footwear appropriate to the season.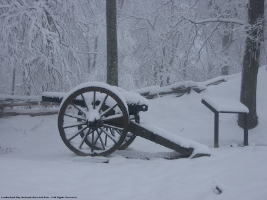 Current weather forcast for the park is available from the National Weather Service:


Last updated: February 12, 2017