Take A Hike!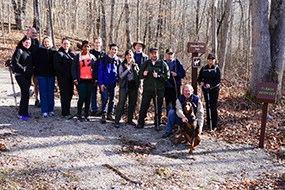 Hiking opportunities abound at Cumberland Gap National Historical Park!
There's something for everyone with hikes ranging from easy 1/4 mile strolls to mutiple day adventures in the backcountry. Ranger led hikes are offered throughout the year and provide the opportunity to explore the park with a group while learning about the colorful history and fantastic natural resources.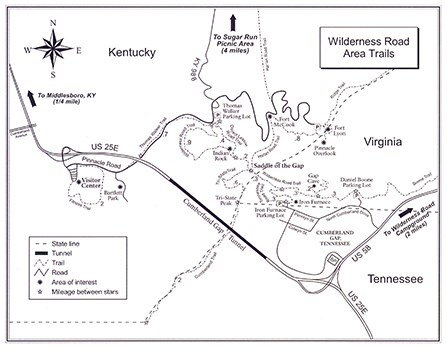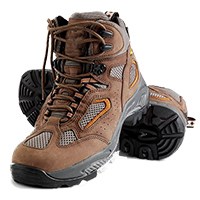 Day Hikes
There are over 80 miles of trails in the park. Some are very strenuous and involve steep terrain and considerable elevation gain and some are quite easy with little to no elevation gain. Trails throughout the park are very well marked with signs at most trail junctions. Maps feature park trails and highlight points of interest. The map above showcases some of the hiking trails found near the park visitor center and the historic Wilderness Road. Day Hikes guide available here or at park visitor center.
Last updated: December 7, 2022