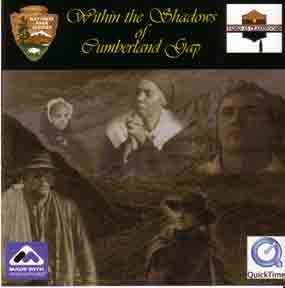 Experience the story of westward movement firsthand through the interactive cd Within the Shadows of Cumberland Gap.
Each chapter of this multimedia "tool kit" leads students and teachers on a journey through early American history. Early westward movement comes alive through video clips, games, maps, and numerous hands-on activities! Meet the indentured servant, the Native American, the pioneer explorer, and learn about the settlement of a new land as told by a woman on the frontier.
All of the material found on the cd is copyright free and can be reproduced for the classroom. These cds are free to teachers!
For more information please call (606) 248-2817.