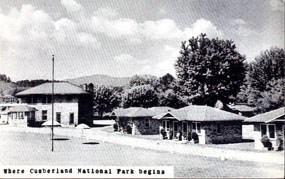 US Highway 25E was an integral part of the historic Dixie Highway and became a major north-south thoroughfare.

Tourists flocked to see where Daniel Boone blazed the first major westward trail.
Early postcards and photos bear witness to the concentration of visitors staying in "motels" and exploring the newly created park.