Safety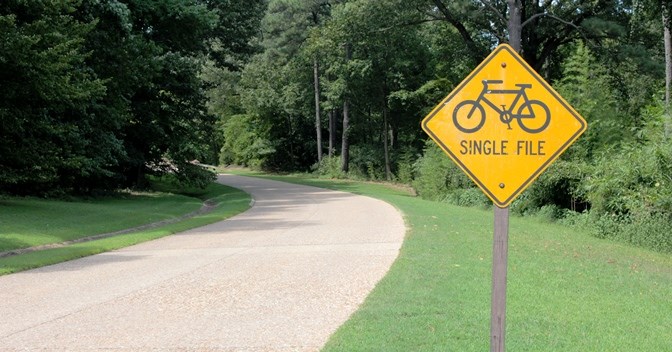 COVID-19 Response
Following guidance from the White House, Centers for Disease Control and Prevention, and state and local public health authorities, we are increasing access and services in a phased approach across all units of the National Park System. Before visiting a park, please check the
park website
to determine its operating status. Updates about the overall NPS response to COVID-19, including safety information, are posted on
www.nps.gov/coronavirus.
Sick or symptomatic visitors are encouraged not to physically visit the Park and consider a virtual visit.
Visitors are encouraged to bring in hand sanitizer.
Visitors are encouraged to bring in bottled water.
Safety everywhere you go
Heat and humidity are major safety hazards. Stay in the shade when you can, drink plenty of water, wear a hat, and take it easy if you are outside for long periods, whether you're exploring a historical site or taking a hike. High humidity can add another five degrees to the "feels like" temperature. Sunscreen is often a good idea too.
Check the weather with the National Weather Service or other sources. Thunderstorms can pop up quickly: remember that if you hear thunder, you're in reach of a lightning strike, so take cover.
Watch your step. Humid conditions and rain can make streets, sidewalks, and boardwalk trails surprisingly slick.
Lock your vehicle and put valuables out of site.
Ticks
Ticks are prevalent. Mostly active spring to fall, these pesky biters can transmit Lyme disease and other illnesses. To protect yourself:
avoid brushy areas and dense leafy areas where ticks are abundant

wear long pants and sleeves

check your skin and clothes frequently for ticks,

use an appropriate insect repellent containing DEET

shower soon after being outdoors.
For more information visit the Centers for Disease Control and Prevention's Ticks page.
Bicycle
Bicycling is permitted on the 24 mile Colonial Parkway that connects Historic Jamestowne to Yorktown. The Colonial Parkway has rolling hills and traffic. Cycling the Colonial parkway is recommended for intermediate or expert cyclist only and not recommended for children cyclist. Cyclists are required to ride single file.
Bicycle accidents can occur anywhere - even in a national park. We want your visit to the park to be safe and enjoyable. Please observe the national park regulations and safety suggestions on this page. Parents and group leaders: Please set an example of responsible cycling.
Historic Jamestowne Tour Loop Drive and
Yorktown Battlefield Tour Roads
Safety issues prohibit buses, motor homes or vehicles over 5-tons from using them. All state and local traffic regulations apply.
COLONIAL PARKWAY TUNNEL
Fun Fact: Tunnel was built in 1942 and is 1,190 feet long.


Last updated: March 4, 2022