Learn About the Park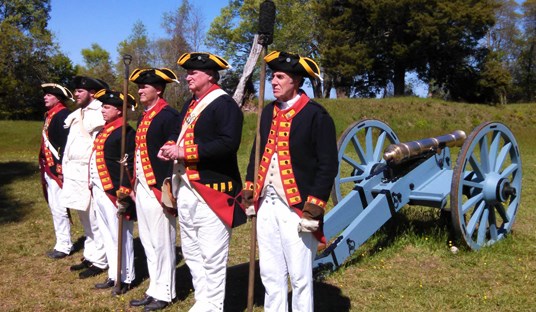 Looking to learn more?

News
Browse press releases.
Photos and more
Experience the park from afar! Check out our photo galleries.
Colonial National Historical Park provides a variety of habitats for wildlife.
Education
Browse lesson plans and field trip information.
Colonial National Historical Park offers Virginia Standards of Learning [SOL] based educational programs to enhance your students' academic experiences. All reservations must be made in advance.
Kids & Youth
Learn how to become a junior ranger; look for youth events and activities.
History & Culture
Learn more about the historic landscapes, structures, objects, and archeological and natural resources .
Colonial National Historical Park (NHP) administers two of the most historically significant sites in English North America. Historic Jamestowne, the first permanent English settlement in North America in 1607, jointly administered with Preservation Virginia, and Yorktown Battlefield, the final major battle of the American Revolutionary War in 1781.


These two sites represent the beginning and end of English colonial America. Situated on the Virginia Peninsula, these sites are connected by the 23-mile scenic Colonial Parkway. Colonial NHP also includes Green Spring, the 17th century plantation home of Virginia's colonial governor, Sir William Berkeley, and the Cape Henry Memorial, which marks the approximate site of the first landing of the Jamestown colonists on the Atlantic Coast in April of 1607.
Colonial NHP has a variety of natural resources including extensive wetlands, forest, fields, shorelines, and streams, as well as rare, threatened, and endangered plants and animals.
Last updated: July 11, 2015