Weather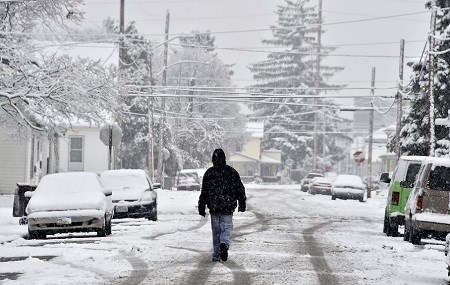 Current Weather
Get the
current weather
conditions for the Wilberforce area.
Historical Weather Averages
The park lies in a humid continental zone with a generally temperate climate. Winters are mildly cold with average temperatures around 29 degrees (F). Summers are hot and humid with an average temperature around 74 degrees (F). Average annual total rainfall is just under 40". Snowfall in the winter is generally light with an average total snowfall of about 22".
Last updated: April 10, 2015