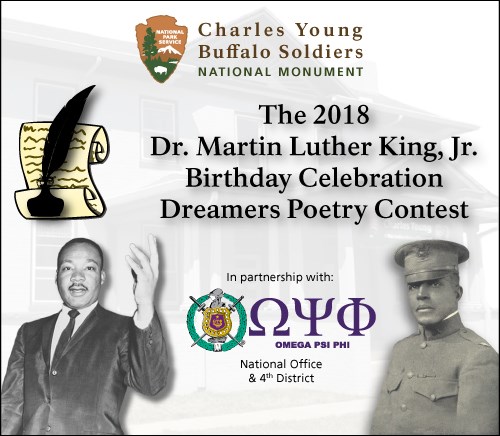 Dr. Martin Luther King Jr. Birthday Celebration
We are excited to announce a new poetry competition for youth to participate in. Contest participants will be required to research and pull from their own knowledge of history and use the sacrifices and accomplishments of brave individuals (such as Dr. Martin Luther King, Jr. and Colonel Charles Young) in order to formulate an exceptional poem. Throughout this creative process, participants will undergo an inspiring and transformative experience while learning about a true American hero.
The call for poetry entry submissions concluded on Friday, January 12th. Winners will be announced soon. Thank you to all who submitted entries and good luck to everyone!!!