People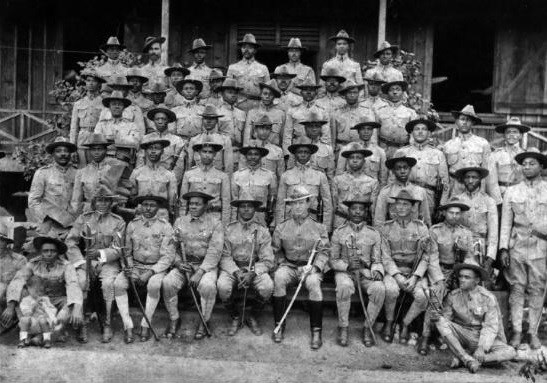 One part of the story at every national park site is the people who comprise the story. Here at Charles Young Buffalo Soldiers National Monument, you'll discover more about the life and legacy of General Charles Young and the Buffalo Soldiers.
Trailblazers
Read about this year's recipients of the annually-given Trailblazer Award. Given to individuals who demonstrate exceptional life service and leadership in their community.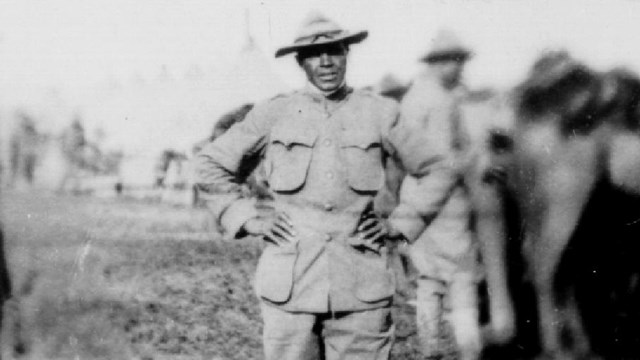 General Charles Young
The life of General Charles Young was filled with memorable highs and demoralizing lows. Learn more about this true American hero.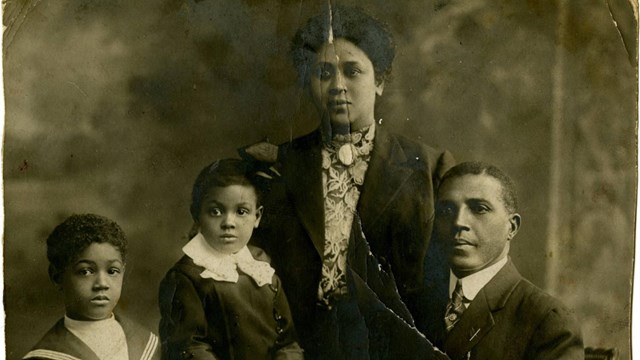 Charles Young's Family
Throughout Charles Young's life, his family supported and encouraged him. Learn more about the people who made the man.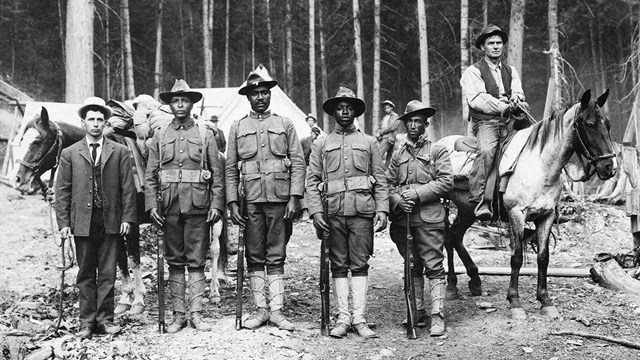 Buffalo Soldiers by the Decades
Discover the people, places and events that shaped the Buffalo Soldiers for almost 90 years.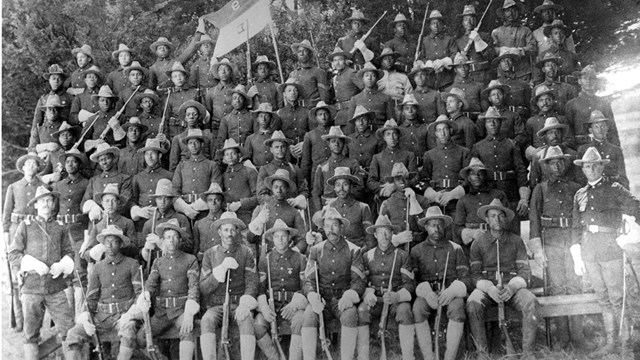 The Buffalo Soldiers
Read the stories of the men who battled enemies of the U.S. abroad all the while as they struggled to earn equality at home.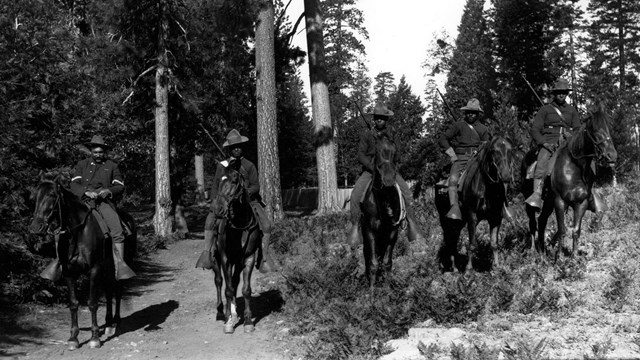 Buffalo Soldiers in the National Parks
Discover the history and legacy of the Buffalo Soldiers in the national parks when you read their amazing stories.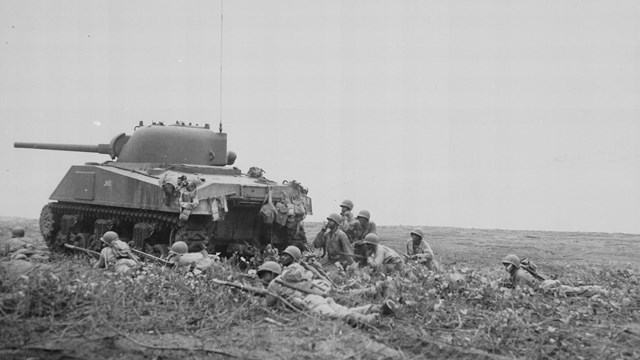 Buffalo Soldiers at War
Buffalo Soldiers fought in America's wars from 1866 through the Korean War. Learn about the soldiers over these 90 years of American history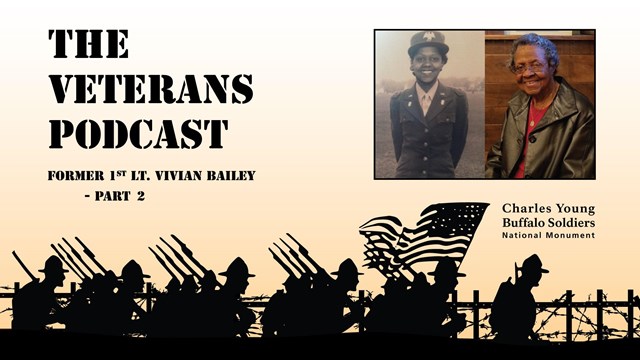 The Veterans Podcast
Watch new podcast episodes featuring WWII African American vets, Mr. Harold J. Warren, Jr. & former WAC 1st Lt. Vivian "Millie" Bailey.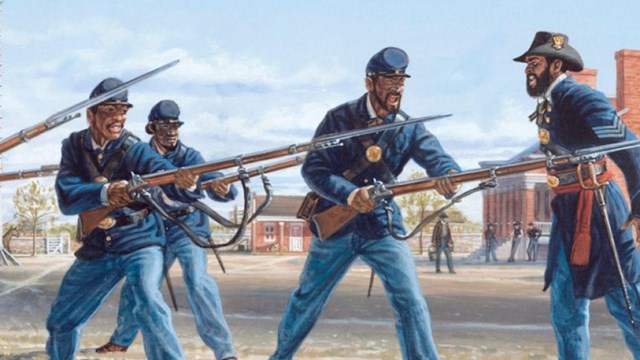 Before the Buffalo Soldiers
From the Revolution to the present day, African Americans have fought for the United States. Learn more about their contribution here.
Last updated: October 26, 2022