Plan Your Visit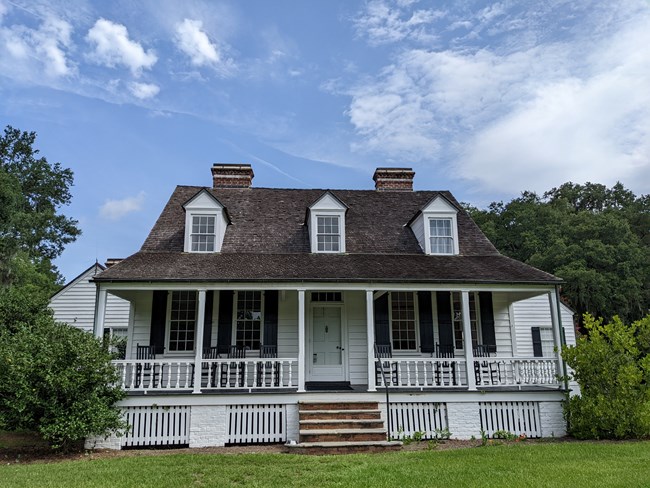 Historic Snee Farm
The site is a 28-acre remnant of Charles Pinckney's Snee Farm, a rice and indigo plantation that once fed the Charleston and International markets. The site is home to an 1828 Lowcountry coastal cottage that serves as a museum and visitor center. Park grounds boast ornamental gardens and towering canopies of live oak and Spanish moss. Exhibits tell the story of Charles Pinckney and his contributions to the U.S. Constitution, of the United States as a young and emerging nation, and of 18th century plantation life for free and enslaved people through the history of Snee Farm inhabitants.
Visiting the Park
Enjoy the park film, exhibits and archaeology displays. Explore the grounds and nature trail, complete Jr. Ranger programs, and attend ranger programs when scheduled. Find more basic information about the site here including directions.
Please read the safety rules before visiting and contact the park if you have any additional questions.
Last updated: May 25, 2023