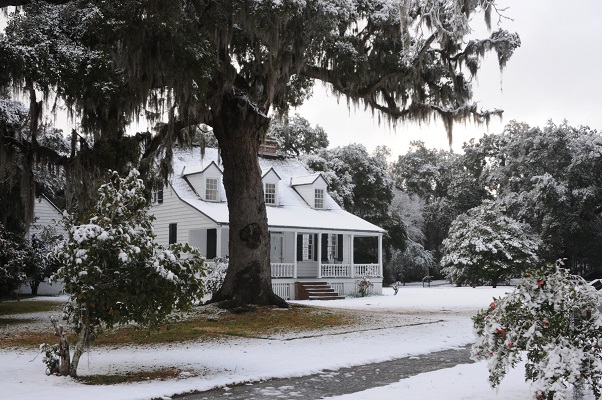 An American founding father, Charles Pinckney (1757-1824), is most noted for his role as a drafter and signer of the U.S. Constitution. In forty two years of public service, he served at every level of government including four terms as South Carolina Governor and Ambassador to Spain under President Thomas Jefferson. Charles Pinckney was born into a prominent South Carolina planter family and was influenced by the surrounding cultures, economics, and revolutionary ideals of the late 18th century.
Snee Farm, Pinckney's coastal plantation, offers and opportunity to learn about the cultural environment that influenced Pinckney and his contribution to framing the Constitution. The wealth of elite South Carolina Lowcountry families was reflected in their numerous plantations. These families moved from town to plantation and back, depending on the season. Snee Farm, a favorite country retreat, was one of seven plantations that the Pinckneys owned. On his southern tour of the United States in 1791, George Washington breakfasted at Snee Farm before making his way to peninsular Charleston.
Among the educational, historical, and cultural offerings at Charles Pinckney NHS is the unique opportunity to explore the influences of the enslaved Africans, whose life-ways contributed to many well known American traditions today. The Pinckneys were part of a small elite that through the ownership of slaves afforded themselves an affluent and lavish lifestyle. Charles himself would have been influenced by the slaves living and working on his plantations as well as those servants in their home downtown.