Hiking Anacapa Island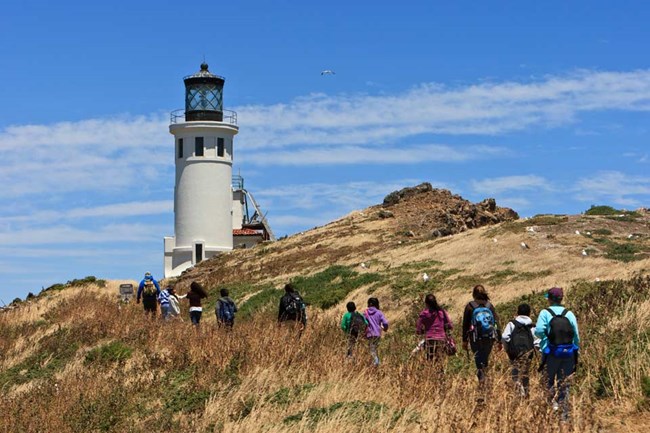 Although Middle and West Anacapa are not open to hiking (they are set aside for the island wildlife except for a small beach on the West islet called Frenchy's Cove that can be reached only by boat), East Anacapa has about 2 miles of trails. Once visitors have scaled the rugged cliffs using the stairway from the landing cove, they will find a figure eight-shaped trail system that meanders over gentle slopes to dramatic overlooks, magnificent coastal views, and the last permanent lighthouse built on the west coast. An interpretive trail guide is available on the island to interpret these and other island resources.

Anacapa Island Hiking Map and Guide
Anacapa Island Interpretive Trail Guide
Learn about the natural and cultural history on Anacapa Island.

These files require Adobe Reader.


Last updated: April 29, 2021