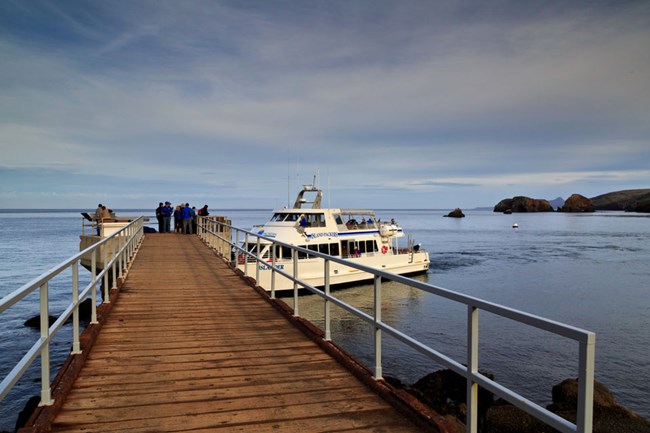 While the mainland visitor centers in Ventura and Santa Barbara are readily accessible by car or public transportation, the islands are only accessible by park concessionaire boats and planes or private boat. Advanced planning is highly recommended.
For information on transportation to the islands visit Island Transportation. For maps visit Maps.
There is NO transportation available on the islands. All areas must be accessed by foot, private boat, or kayak. Bicycles are NOT allowed on the islands. For more information on biking on the mainland visit Ventura County Bike Information and Santa Barbara County Bike Information.
For information on driving directions to mainland locations visit:
For public transportation to mainland locations, visit Public Transportation.