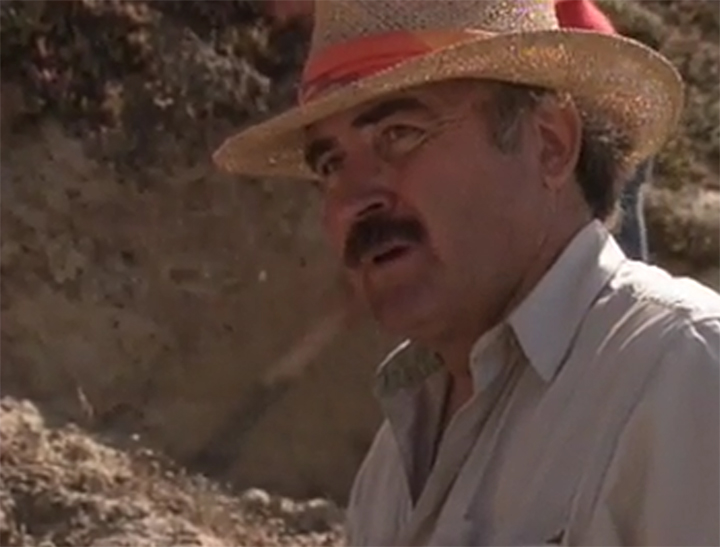 News Release Date:
November 6, 2014
Contact: Yvonne Menard, 805-658-5725
The National Park Service lost a friend and research scientist with the death last week of Dr. Larry Agenbroad, the lead paleontologist and director at The Mammoth Site of Hot Springs, South Dakota.
Dr. Agenbroad contributed immensely to our understanding of Ice Age mammoths and associated geological and paleontological conditions in his work at many national park sites including Channel Islands, Arches, Canyonlands, Glen Canyon, Lake Mead, Natural Bridges, and Wind Cave.
At Channel Islands National Park in 1994 he led the excavation on Santa Rosa Island of the most intact pygmy mammoth skeleton in the world. He returned to the park annually to study and collect mammoth fossil specimens. His research and publications added greatly to our understanding of how and when Columbian mammoths came to the islands and the process of their evolution to the pygmy mammoth species.
Worldwide, Dr. Agenbroad was recognized as an Ice Age mammoth expert. His expertise was sought in Siberia, Japan, Germany, the Netherlands, and Mexico as well as sites throughout the western United States.
Dr. Agenbroad will be remembered not only for his scientific accomplishments, but for his great personality and sense of humor. He is survived by his wife, Wanda Agenbroad, and his two sons, Brett and Finn Agenbroad.
Memorial services will be held at Hot Springs Mueller Civic Center at 10 am Saturday, Nov. 15. Written condolences can be made at www.chamberlainmccolleys.com. Donations can be made to the Larry Agenbroad Legacy Fund for Research, Mammoth Site of Hot Springs, SD, PO Box 692, Hot Springs SD 57747.