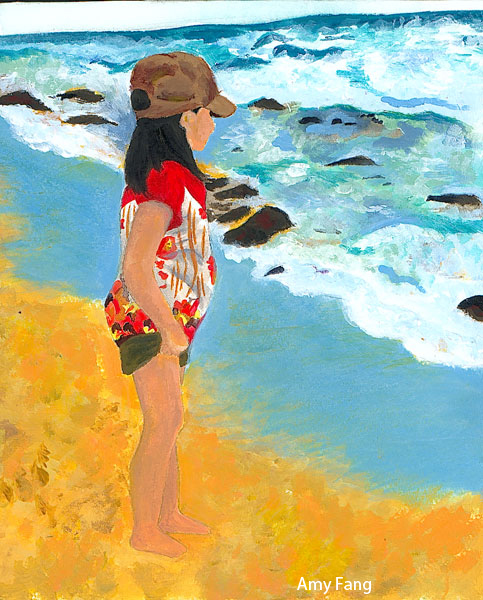 News Release Date:
January 8, 2013
Contact: Yvonne Menard, 805-658-5725
Winners of the 2012 California Coastal Art & Poetry Contest will be on exhibit through Sunday, February 10, at the Channel Islands National Park Robert J. Lagomarsino Visitor Center. This contest for kindergarten through 12th grade students is sponsored by the California Coastal Commission.
Gabriel Ramirez, a third grader from Simi Valley, submitted a winning entry. Gabriel's poem will be exhibited along with 33 other pieces of art and poetry recognized in the statewide contest, which received 2,272 entries from students throughout California.
Annie Kohut Frankel, California Coastal Commission Education Coordinator, commends the student artists and poets. "The creative work on exhibit shows talent well beyond the years of the students and truly evokes California's coast and ocean."
The contest is held annually to encourage youth to reflect on the beauty and spirit of California's beaches and ocean. Through this effort the California Coastal Commission hopes to inspire a greater sense of appreciation and stewardship for these natural places.
The visitor center, located at 1901 Spinnaker Drive in the Ventura Harbor, is free and open daily from 8:30 am to 5:00 pm.
For more information about the contest and the commission's other education programs, visit www.coastforyou.org or call 800-Coast4U. The deadline for the 2013 contest is January 31st.
The winning contest entries can be viewed at: www.coastal.ca.gov/publiced/poster/mm12/gallery1-2012.html