The Seafloor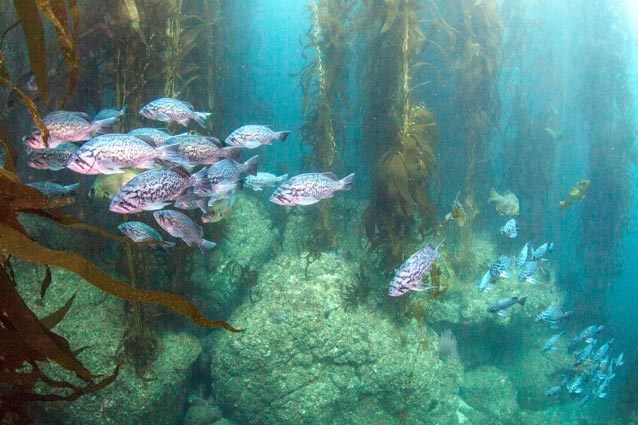 The seafloor within Channel Islands National Park is even more dramatic and variable than the islands themselves. The underwater features within the park include broad sandy flats, ancient inundated shoreline terraces, rocky reefs, sea mounts and deep sea basins. The greatest ocean depths in the park are about 1,000 feet, while the neighboring Santa Cruz Basin, just south of Santa Cruz Island, boasts depths of over one mile. That is greater than the depth of the Grand Canyon!
Similar to how geographical conditions and processes help determine how terrestrial ecosystems form and function, the seafloor plays a part in determining what marine ecosystems exist in certain areas. For example, giant kelp forests typically require hard rocky reef shallower than 100 feet where kelp can securely anchor and still receive enough sunlight to grow. Other habitats like seagrass beds form dense underwater meadows in sandy or muddy bottoms at depths typically less than 40 feet.
In recent years, submersible and sonar mapping of the seafloor around the Channel Islands has revealed new information about the incredible underwater geography that exists. This information will assist local agencies in determining whether the Marine Protected Areas at the Channel Islands appropriately represent and protect the marine habitats of this region.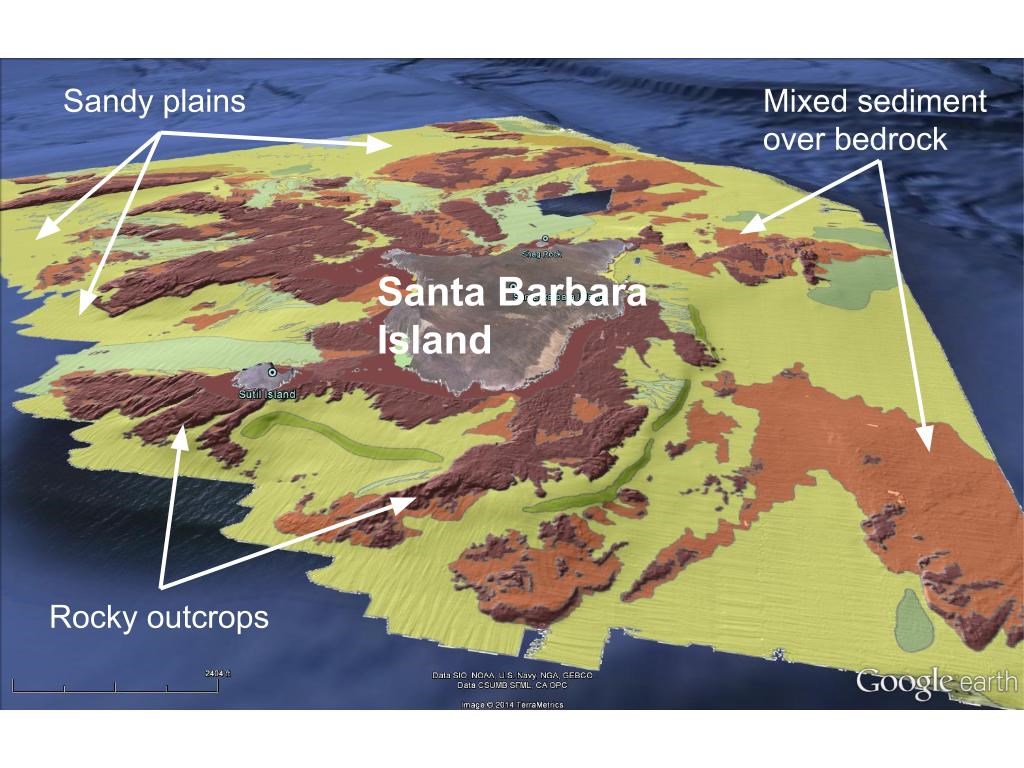 Last updated: January 26, 2017