Restoring Anacapa Island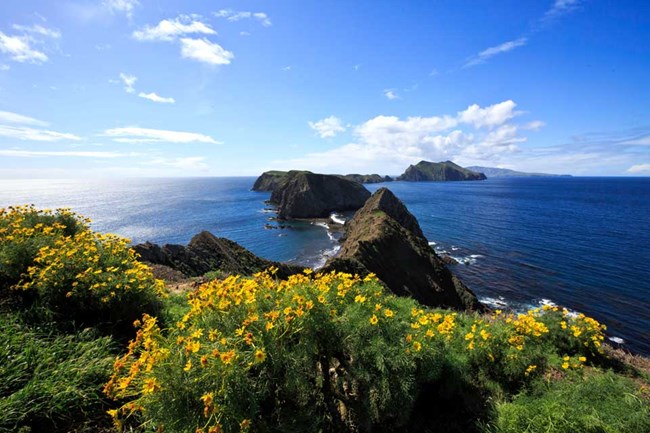 Close to the mainland yet worlds apart, Anacapa Island and the other Channel Islands are home to plants and animals found nowhere else on Earth. Like the Galapagos Islands of South America, the Channel Islands exist in isolation, allowing evolution to proceed independently and fostering the development of 145 endemic or unique species.
Unfortunately, this isolation has also made these species vulnerable to extinction. The melodic song of the Santa Barbara Island song sparrow and the crimson flower of the Santa Cruz Island monkey flower are no longer heard or seen within the park. The destruction of these species' habitats by nonnative, plants and animals has caused their extinction along with eight other rare and unique island species. Once found only on the Channel Islands, they have been lost forever.
To ensure the survival of the islands' plants and animals the National Park Service has embarked upon a multi-year program to restore Anacapa Island. This restoration program is part of the National Park Service mission, as mandated by Congress, to preserve unimpaired the natural and cultural resources and values of the National Park System for the enjoyment, education, and inspiration of this and future generations.


Last updated: June 24, 2016