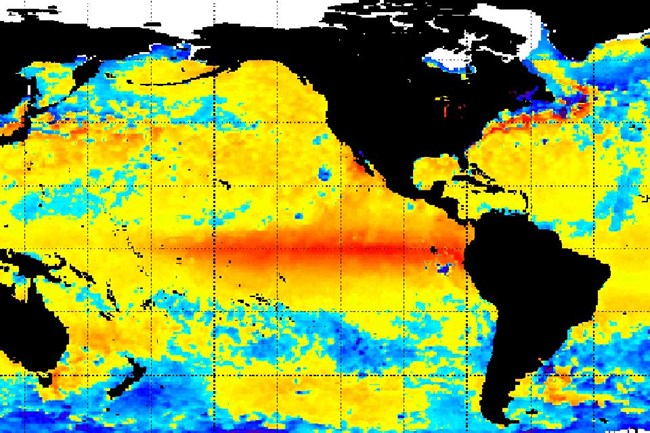 Ocean and climate conditions at Channel Islands National Park are partly the result of long-term cycles that play out across the Pacific.
El Niño and La Niña
El Niños and La Niñas usually occur every 3-7 years and last for periods of 6-18 months. El Niños are characterized by unusually high water temperatures around the equator, in addition to changes in certain atmospheric conditions. Around the Channel Islands, they can result in water temperatures that are 7-18 °F warmer than normal. This prevents upwelling of nutrient-rich waters around the islands and can trigger population rises or falls for different species. Diseases like sea star wasting disease are also more common
during El Niño events. El Niños have become
more frequent in recent decades.