Plan Your Visit
Welcome to Chiricahua National Monument!

Chiricahua National Monument is truly one of the National Park Service's hidden gems. If you are willing to drive the 37 miles to the park from the interstate, you will be surprised to discover a mountain wonderland of trees, charismatic wildlife, and amazing balanced rocks and towering pinnacles that make this place so awe-inspiring. Come explore, whether on foot on the miles of hiking trails or by vehicle along the scenic drive. Planning your adventure starts here!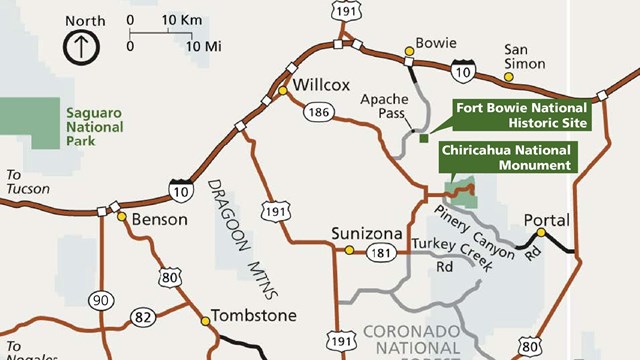 How to Get Here...
Chiricahua National Monument is off the beaten path, but is well worth the journey.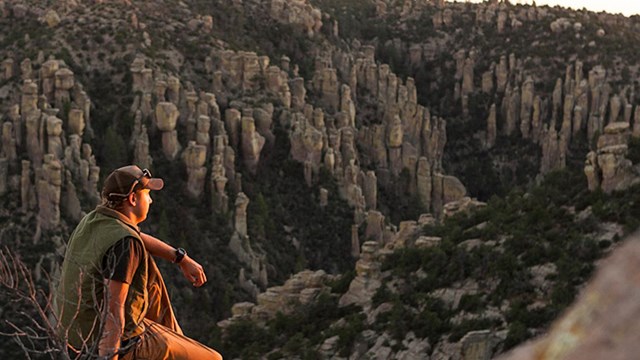 Things To Do
Find out about hiking, the scenic drive, picnicing, camping, horseback riding, birding or watching wildlife.
Hiking
Chiricahua offers a range of day hiking options from easy to strenuous.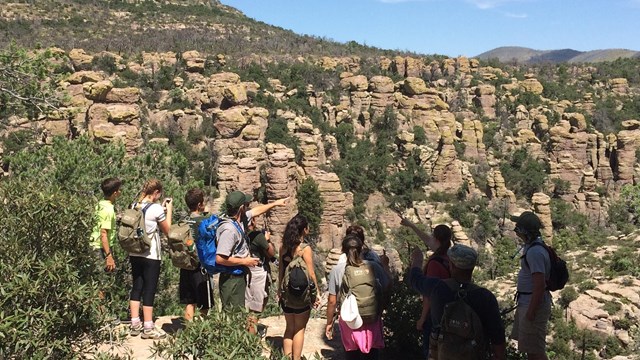 Guided Tours and Programs
Join a park ranger or park volunteer to learn more about the park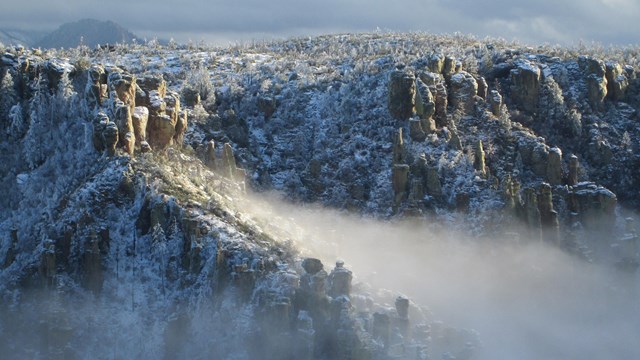 Current Conditions
Check out the current conditions, weather, and climate throughout Chiricahua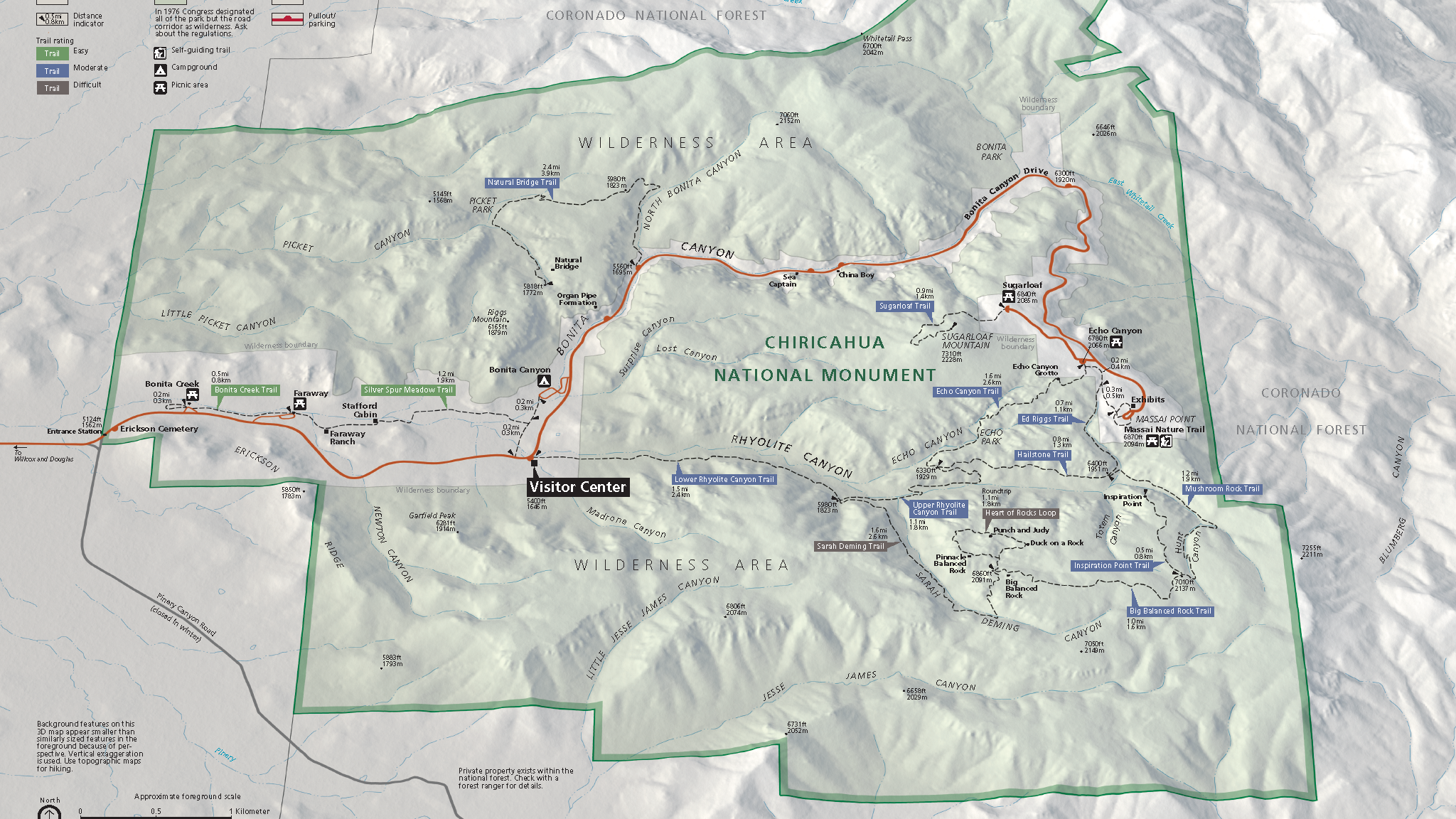 Maps
Maps to help you find your way and plan your trip to Chiricahua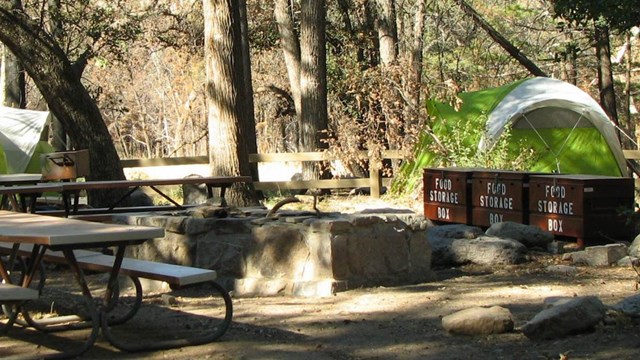 Camping
Find out more about Bonita Canyon Campground and how to reserve a campsite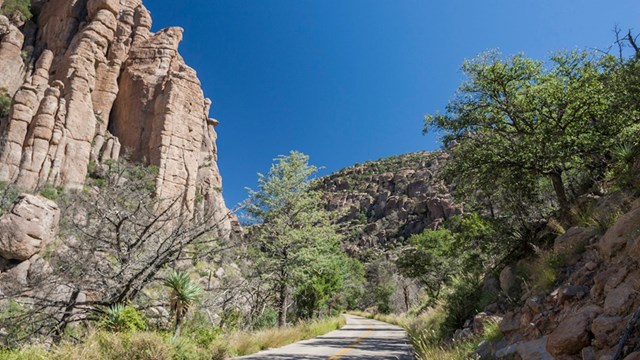 Travel Tips
Travel and safety tips to consider when planning your trip to Chiricahua


Last updated: April 20, 2017