2015 Artists-in-Residence
Meet Chiricahua's 2015 Artists-In-Residence!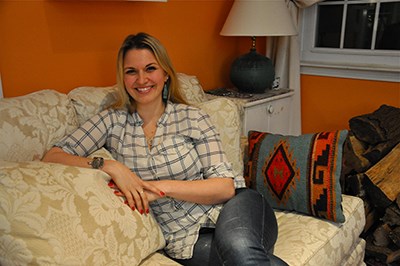 Blair Barbour
Dates: August 5th – 19th

Blair Barbour is the founder of Rogue Yoga and a big part of the local animal advocacy scene, winning Miss Pinup Philadelphia 2014 and helping to raise awareness for breed discrimination through the organization Pinups for Pitbulls. Art is her number one passion and she works in a number of mediums, but her signature style is collage with recycled materials. In her Art career she is on the board of one of the top 20 shows in the country - The Rittenhouse Square Fine Art Show in Philadelphia. She is a member of the Artists of Yardley and teaches children about the environment through Yoga and Art in her local community. Her art has been recognized with an International Art award from Neo Pop Realism and can be found globally with works residing on the west coast and in Paris and Hong Kong. She has written and illustrated a children's book about the importance of each element of the environment entitled, "How Lucky I am to Be Me." Blair has used her talent for many charities supporting local arts programs in Philadelphia schools, Pinups for Pitbulls, the Wounded Warrior Fund and raising money to aid Haiti after the earthquake.

During her residency, Blair will be working on her next children's book series, entitled, The Barefoot Yogi. During her stay she will be working on illustrations for the book and using the parks landscapes, scenery, plants and animal inhabitants for inspiration. There will be a number of books in this series and this will focus on the parks particular habitat. During her stay she will be working with watercolors and collaged recycled papers and her presentation for the park guests will include a Yoga class for all ages!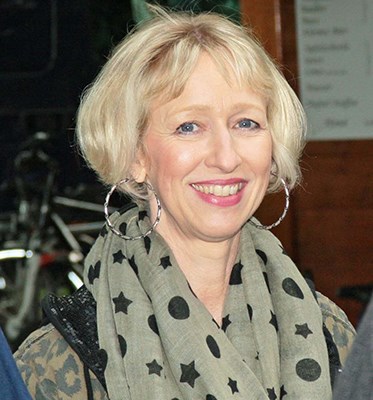 Heike Rose Schmidt-Pfeil
Dates: August 21st – September 18th
Heike Rose Schmidt-Pfeil was born 1967 in Munich, Germany. She grew up as a child in the suburb of Munich. She lives in the same house that has been in her family for three generations. She loves to travel and meet new people and has traveled extensively, most recently in 2014 to the United States. She studied fine arts in Munich and has Master's degrees from two universities. Since that time she has been working as a freelance artist. Her art has been displayed at numerous galleries in London and Manchester, England, as well as Berlin, Wiesbaden, and Dusseldorf, Germany.

Her paintings are works of contrasts between reality and fantasy. She works primarily with acrylics, showing symbolic portraits of women de-individualized in their external appearance. The paintings hint at the suggestive, pointing out ambiguities in the viewer's fantasy by constructing situations which open the mind to conflicts and contradictions.
Heike Rose has also produced sculptures and mural reliefs in aluminum. She works with the lost-wax process to cast figures in silicon-aluminum. To create her relief images out of rolled aluminum sheet Heike Rose works with plasma-cutter and arc welders. The most notable is a sculpture featuring a WWII American bomber crew that was shot down near her home. This work received international attention last year when a ceremony was held at that location, honoring the American airmen.

During her residency she will create an acrylic painting encompassing the unique landscape of the region. Her European background and perspective of feminity will provide a uniqueness to her work in her depiction of mountains and desert and its paradoxes and contrasts, such things as beauty and cruelty, hospitality and hostility. She views her artistic challenge as connecting the sublimity of the landscape from unbounded nature to our views of sensuality and feminity. She hopes her artwork will promote a greater love for places one might not otherwise notice, a prime example being the Chiricahua National Monument.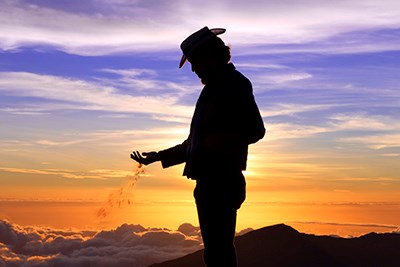 West LeClay
Dates: September 21st – October 16th
West is a screenwriter, director, and above all adventurer. He is a part of the Chiricahua band of Apaches who was born in California, raised on the road, and spent the majority of his teenage and adult life in the Pacific. The artist works mostly in visual storytelling that blends the reality of documentaries with the dreamlike style of narrative filmmaking.

This project is a short film about a man on a road trip through the South West in an old motorhome to return his brother's ashes to their ancestral lands, the Chiricahuas. Along his journey he encounters a number of artists of varying descent who teach him through their work about the beauty of the desert and the ancient wisdom she holds. The story is told visually and through a series of journal entries that narrate the film.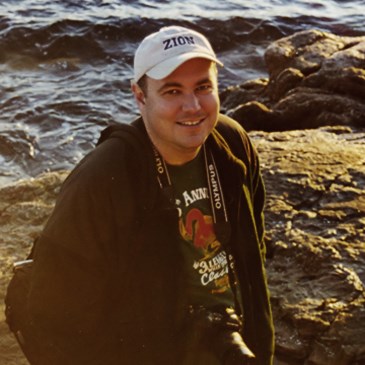 Jim Nickelson
Dates: November 1st – 15th
Jim Nickelson is a photographer whose work is driven by an interest in science and nature. Science is thus the underpinning for all of his photography, whether it be work based on the concept of the passage of time, work motivated by natural rhythms and cycles and patterns, work exploring the mysteries of nature, or work simply inspired by the wonder of the natural world.

Jim works full time as a fine art photographer and custom digital printer (as Nickelson Editions) and teaches workshops on photography and digital printing both privately and through Maine Media Workshops. Before committing himself to the photographic life, he pursued the classic artistic career path of NASA engineer and corporate lawyer. Jim makes his home in Camden, Maine, with his amazing wife and daughter.

Jim has received numerous awards, including being honored as Artist-in-Residence at Acadia National Park in 2014. Jim has also exhibited widely, including in museums or galleries across the United States. Jim's work resides in museum, corporate, public, and private collections across the United States and Canada.

For his residency at Chiricahua National Monument in 2015, Jim plans on creating a photographic portfolio highlighting the varied, dramatic, and magical lighting conditions often found at night, allowing visitors to the park to appreciate different aspects of locations they have visited during the daylight hours and to see those locations in a new way. Similarly, he intends on creating a portfolio of photographs of abstracted rock formations and landscapes during the daytime hours. Nickelson has a particular interest in geology, so the unique geology of the park holds significant interest to him.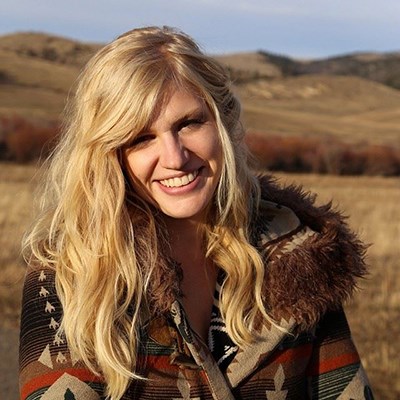 Kelsey Dzintars
Dates: December 6th – 20th
Kelsey Dzintars is a mixed media painter, graphic designer and illustrator from Rapid City, South Dakota. She pursued art and music throughout her upbringing, and moved to Bozeman, Montana in 2005 to earn a BFA in graphic design at Montana State University. There she took studio art classes in combination with illustration and design, and traveled to study in Oaxaca, Mexico and London, England.
Inspired by natural beauty and soul-invigorating experiences, Dzintars's paintings have been described as "unapologetic and emotionally stirring, full of movement and surprises." Working with oil, acrylic and watercolor she has developed her own brand of modern expressionism, ranging from straightforward to whimsical to graphic-novel-inspired. She periodically participates in group and solo exhibits in multiple galleries and businesses throughout Montana's Gallatin Valley, and teaches beginner acrylic painting classes.
During her residency at Chiricahua National Monument, Dzintars plans to explore the cycle of influence between earth and humans by painting the emotional power in landscapes and wildlife.
"The invigorating sensations we emote when in the physical presence of these incredible lifeforms evoke the desire to honor and conserve, and I hope to share that sentiment through my paintings," she says. "The way in which the paint behaves and the act of painting itself is a reflection of our morphing ecosystem and the human attempt to have control in its progression."
Dzintars plans to do field studies in ink and watercolor, keep a public journal and expand these studies into larger acrylic pieces. These paintings will add to her building body of work exploring these eco-psychological ideas in Badlands National Park in South Dakota and the Greater Yellowstone Ecosystem.
Last updated: June 25, 2015