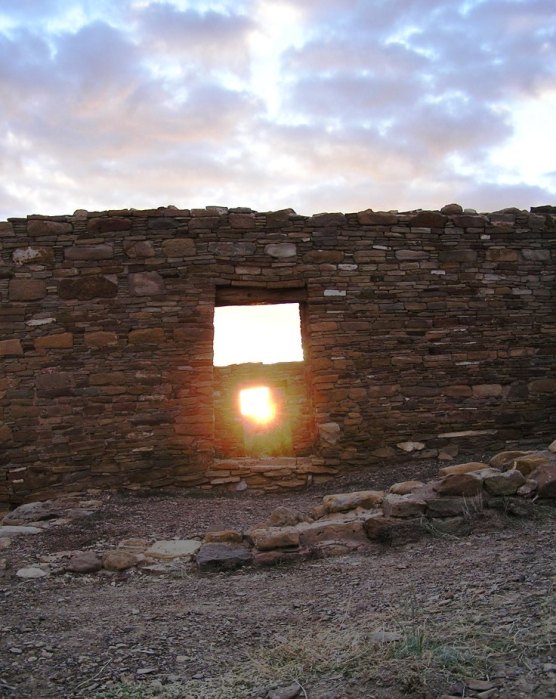 News Release Date:
December 16, 2009
Contact: G. B. Cornucopia, 505-786-7014
Contact: Russ Bodnar, 505-786-7014 ext. 240
Equinox Sunrise Program: Fri, March 19th, Sat, March 20th, & Sun, March 21st, 2010 at 7:00am
Join Ranger GB Cornucopia for special sunrise presentations at Casa Rinconada. Meet at Casa Rinconada great kiva at 7:00am.
Park gate on the Canyon Loop Drive opens at 6:15am.
Daily Tours of Pueblo Bonito at 10am & 2pm. Meet in the Pueblo Bonito parking lot.
Check at the Visitor Center for additional tours and times.