160th Anniversary Commemorating the Battle of Chickamauga
From September 15-20, 2023, Chickamauga and Chattanooga National Military Park will host a variety of special programs to mark the 160th anniversary of the Battle of Chickamauga and the memorialziation associated with the park's establishment. This will include a number of living history programs, ranger-guided tours and presentations, as well as in-depth battle hikes led by the park historian.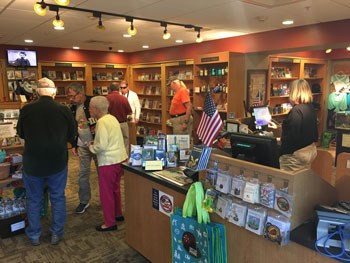 America's National Parks
Book Signings
Meeting several prominent Chickamauga authors and having them sign books, will be another part of the commemorative activities taking place during the 160th Anniversary of the Battle of Chickamauga. Book signings will take place in the America's National Parks bookstore, located inside the Chickamauga Battlefield Visitor Center.
Author Dave Powell

September 16, 17, and 19 from 10 am - 4 pm
September 20 from 10 am - 2 pm

Author Perry Short

September 21 from 11 am - 3 pm

Author Robert Carter

September 23 from 10 am - 4 pm
To learn more about how to ensure that your battle anniversary experience is safe and enjoyable, please visit the park's safety page.
Last updated: August 16, 2023