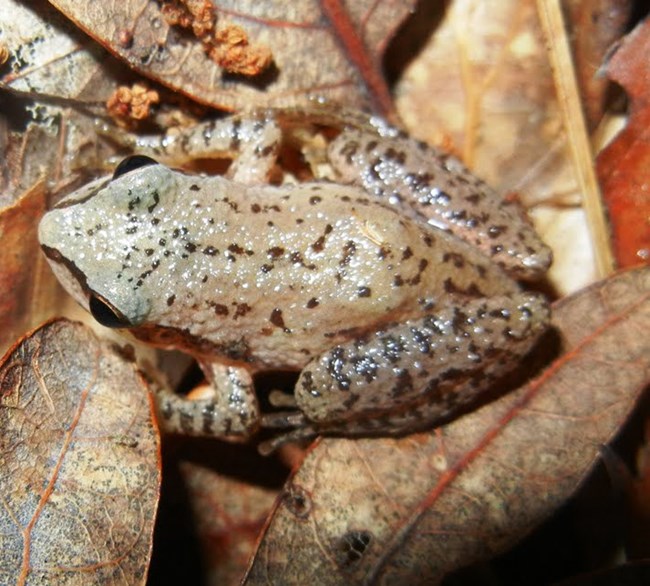 Family: Hylidae
Pseudacris feriarum
Southeastern Chorus Frog
Size: 1.9 to 3.8 cm long (¾" to 1 ½")
General Description: Skin brown to gray in color with variable spotted or striped pattern. Dark line on side from snout, through eye, to groin. Light colored line along upper lip. Dark triangle between eyes usually present. Belly cream colored, often with dark stippling.
Reproduction: Breeds February to March and sometimes during winter or early spring in South.
Habitat: Uses grassy swales, moist woodlands, river-bottom swamps and edges of ponds bogs and marshes. May be found in uplands farther north.