Parks as Classrooms
Bring the Chattahoochee River and its resources right to your students with out ever leaving the school. Review our ever-growing selection of lesson plans that you can use to supplement your class lessons.
All Curriculum Materials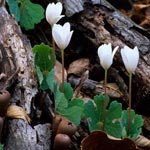 Spring Wonder For Your Students.
Learn More
Bring your students to the Chattahoochee River and see them learn about another part of the metro area. Find resources for planning your own trip and links to ranger programs, fee waiver forms, and more.
All Field Trips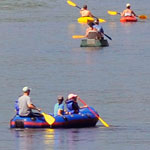 Classroom On the Chattahoochee
Learn More
A ranger-led program at your school is a great way for your students to learn about the Chattahoochee River and other associated topics.
All Guest Speakers
Last updated: April 14, 2015