Ranger Programs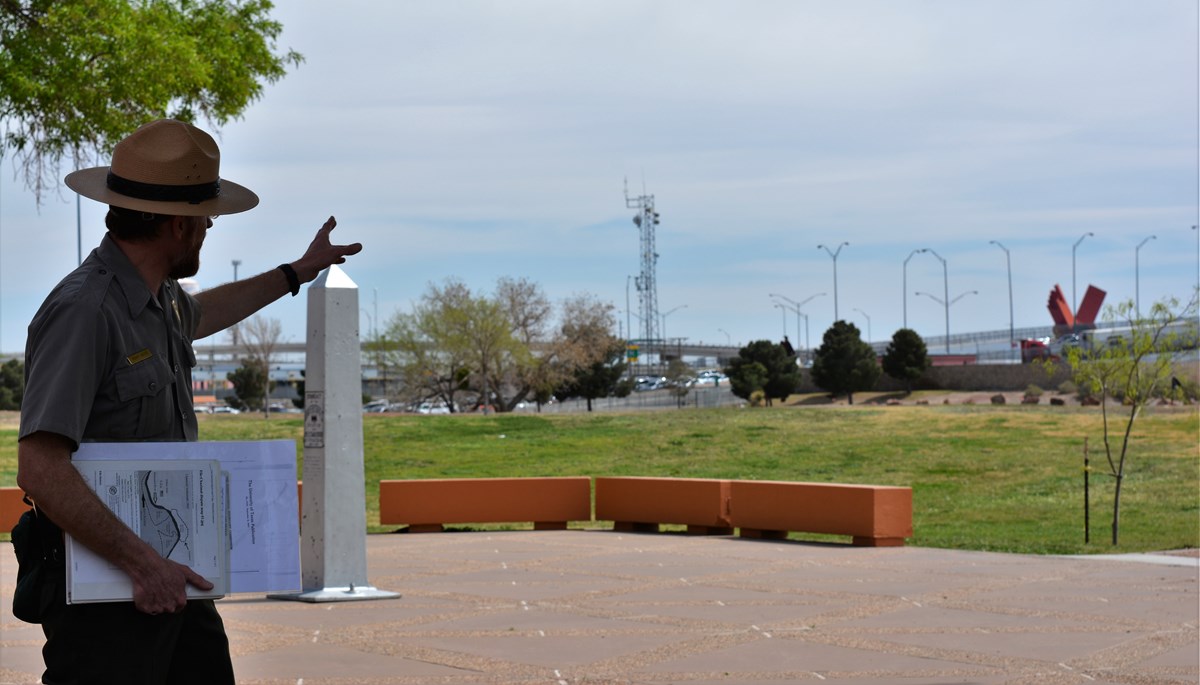 Park rangers are here to help you understand, appreciate and take care of your park. All programs and activities hosted by our rangers are free. Listed below are programs that are offered on a regular basis. However, due to staffing and other events, the schedule may change. For up-to-date schedule information, visit our calendar of events or call the Cultural Center at 915-532-7273.
Junior Ranger Club
On the third Saturday of each month from 11:00 a.m. to 12:00 p.m. the whole family is invited to come have fun with the park rangers as we provide activities that help kids 5-11 years old learn more about Chamizal National Memorial and the National Park Service. Activities vary and may include games, walks, experiments and crafts. Junior Rangers have the ability to earn rewards for participation. Meet at the Cultural Center information desk.
Please note that Chamizal National Memorial also has a self-guided Junior Ranger program with the Junior Ranger booklet in English and in Spanish. It is free and available for all ages while the Cultural Center is open daily from 10:00 a.m. to 5:00 p.m.
Chamizal Asks: What Do You Think?
Park rangers know a lot, but we know that our visitors have much of their own experience to share. At this monthly event, we want to know what you think! Join a park ranger at 7:00 p.m. on the third Wednesday of every month to watch a movie or performance, view an exhibit, take a guided walk, or share in another experience with everyone present. An engaging discussion will follow, and we look forward to what you have to say about the topic. These programs are a lot of fun because when everyone joins in the dialogue, we all learn so much more.
Ranger-Led Activities
We periodically schedule other Ranger-Led Activities such as a walking tour of the grounds entitled, "Where is the Rio Now?", a 90-minute program for adults and children. You can find information on our scheduled programs by visiting our Calendar of Events. Groups may contact us to schedule one of these or another program. Four weeks' advance notice is recommended to give us the best chance to accomodate your request.
Last updated: October 9, 2018