Trails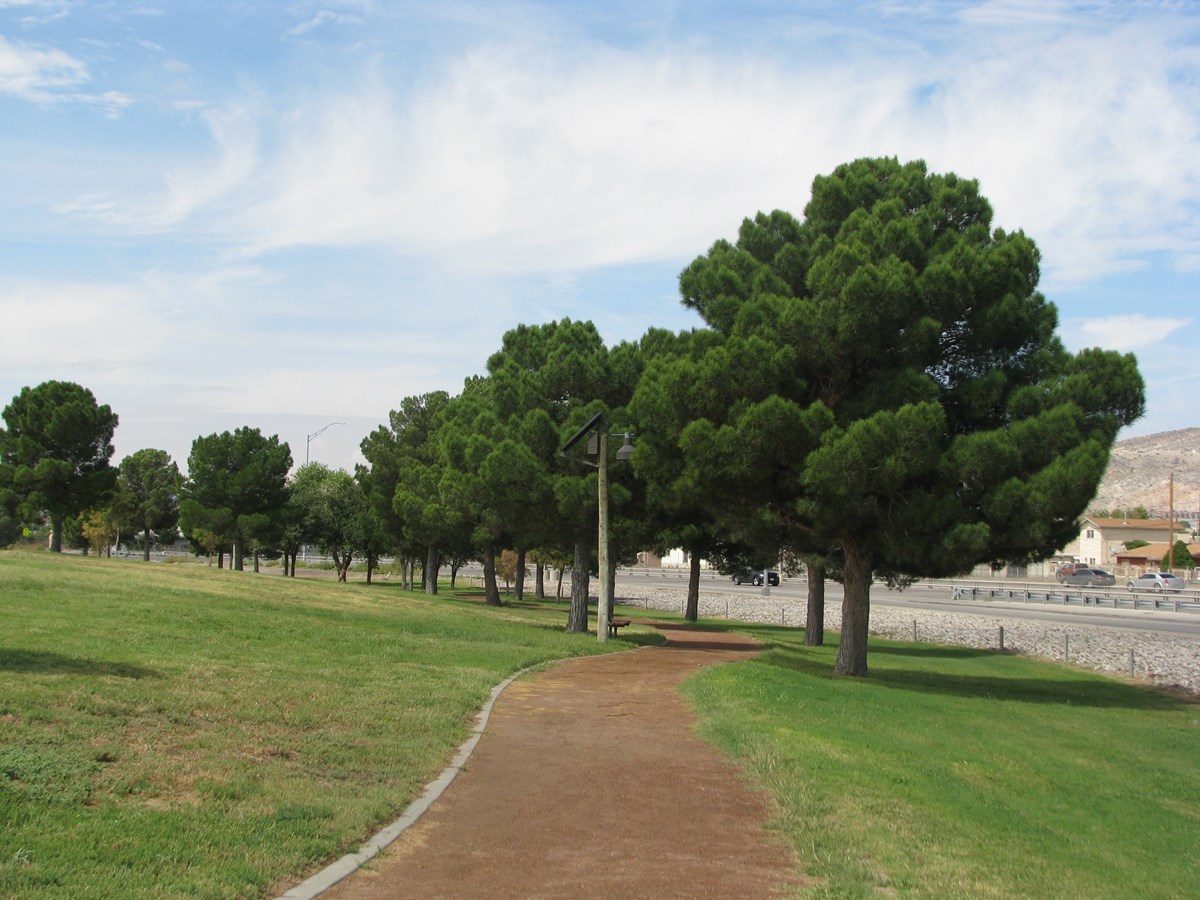 With our location in the heart of El Paso, the trails of Chamizal National Memorial are popular with local residents for walking, jogging and
biking
. The trails are wide and hard-packed with gravel and cover much of the park's 55 acres of gently-rolling hills. While generally accessible to
visitors with limited mobility
, weather effects can cause the trails to deteriorate slightly in certain places. Access to water, restrooms and shaded benches make these trails an ideal place for recreation, contemplation or relaxation. You may even spot some
urban wildlife
such as hummingbirds and ground squirrels.
Refer to the
trail map
for suggested routes, distances, and places to rest.
Paved roadways are narrow and made for vehicle traffic. Especially during morning and evening hours with the sun low on the horizon, it can be difficult for drivers to see pedestrians. For your safety, please refrain from walking on paved roads. The trail map shows mileage and routes that do not include walking or jogging in the roadway.
There are no lights along trails between the Cultural Center and the bridge. Even with the surrounding city lights, those areas of the trail can be very dark at night.
Last updated: February 3, 2017