Implementation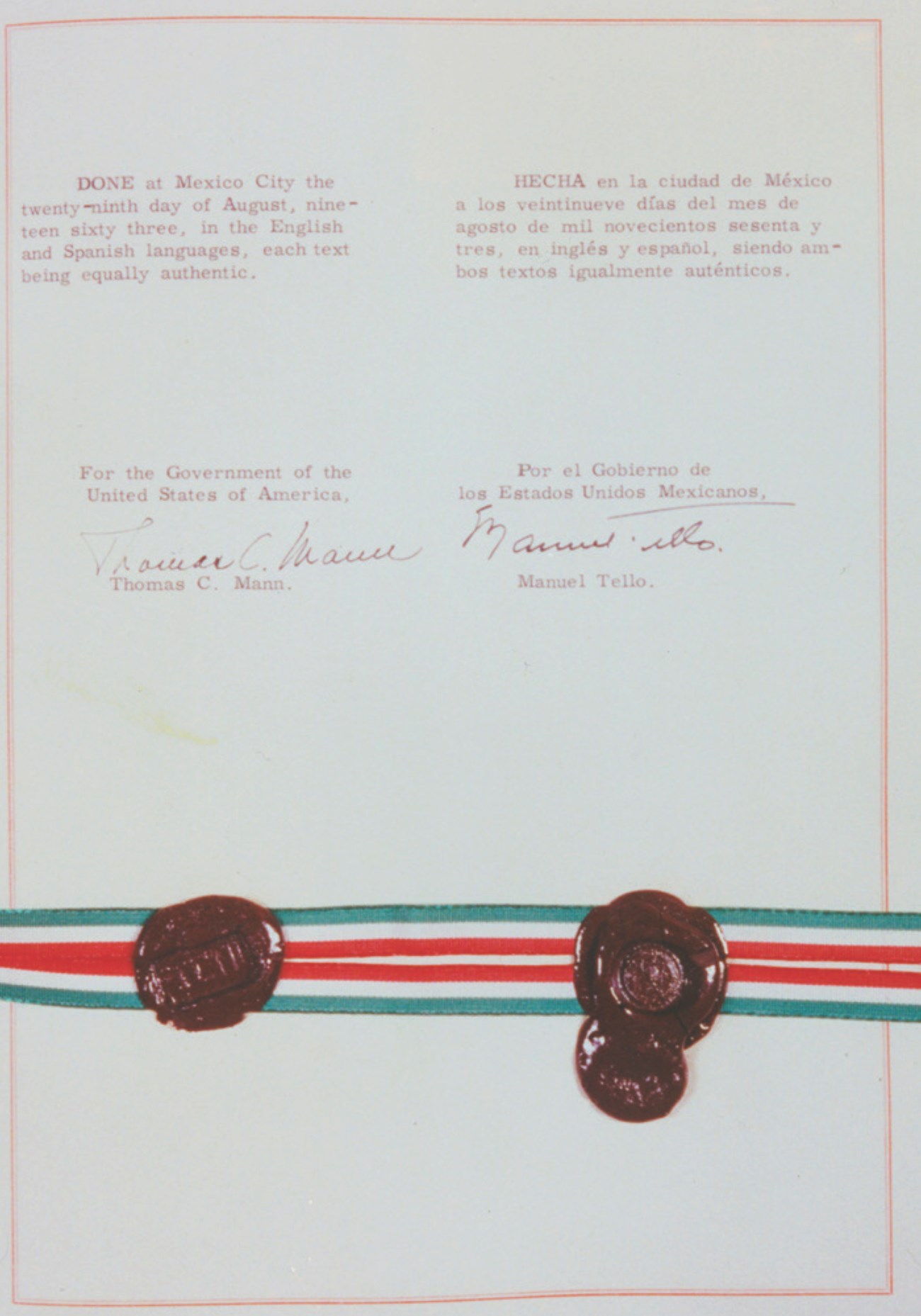 In July 1963, after thirteen months, US and Mexican negotiators finally reached agreement. On August 29, Mexican Secretary for Foreign Relations Manuel Tello and US Ambassador Thomas C. Mann signed the Chamizal Convention of 1963 in Mexico City. The hard work wasn't over yet. It took commitment and sacrifice to turn the paper agreement into practical reality.

In order to exchange land with Mexico to settle the Chamizal dispute, the US federal government purchased both private and commercial properties. Nearly 5600 residents of El Paso neighborhoods such as Rio Linda and Cordova Gardens were required to move. Property owners received at least fair market value and were compensated for moving and some other expenses.
Personal Perspectives
---
William Bass
"I'm very satisfied."
---
William Bass

Displaced Chamizal resident, William Bass, was interviewed in 1994 as part of the Chamizal Oral History Project. This is an excerpt relating his perspective at the time the Chamizal Convention was implemented.

Credit / Author:

UNIVERSITY OF TEXAS AT EL PASO ORAL HISTORY DEPARTMENT

Date created:

10/14/2020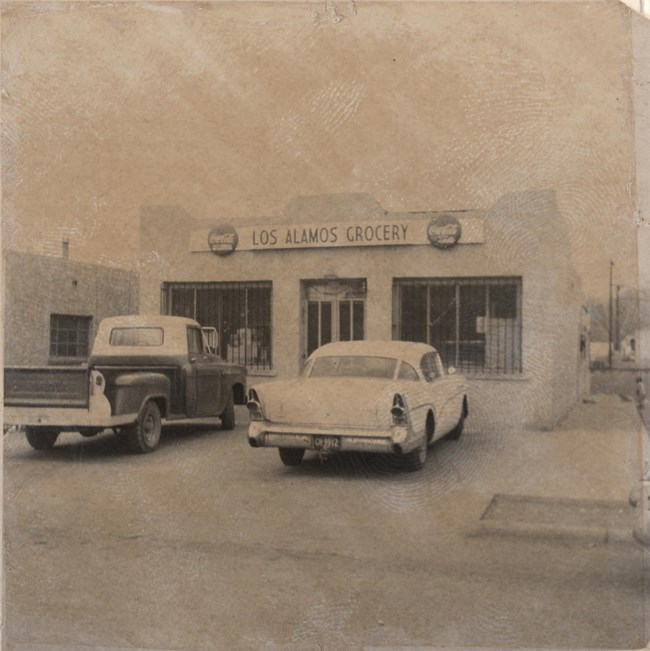 ---
Ana Parra
"They told us that they would pay all our losses, but it was not that way."
---
Ana Parra

Displaced Chamizal business owner, Ana Parra, was interviewed in 1994 as part of the Chamizal Oral History Project. This is an excerpt relating her perspective at the time the Chamizal Convention was implemented. The original interview was recorded in Spanish. This excerpt has been translated and recorded using voice-over.

Credit / Author:

UNIVERSITY OF TEXAS AT EL PASO ORAL HISTORY DEPARTMENT

Date created:

10/14/2020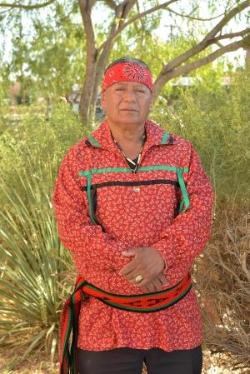 ---
Javier Loera
"First and foremost of most importance is our traditions. . . . they must continue. . . . as a tribe we must be respectful and continue our ceremonies and traditions."
---
Javier Loera: Continuing Traditions

Chamizal National Memorial Cultural Resources Program Manager, Mark Calamia, Ph.D., interviewed Javier Loera, War Captain, Ysleta del Sur Pueblo Tribal Council. This is an excerpt from that interview about the Pueblo's perspective on various aspects of the Chamizal dispute and resolution.

Credit / Author:

NPS

Date created:

10/14/2020
Last updated: October 20, 2020