Astronomy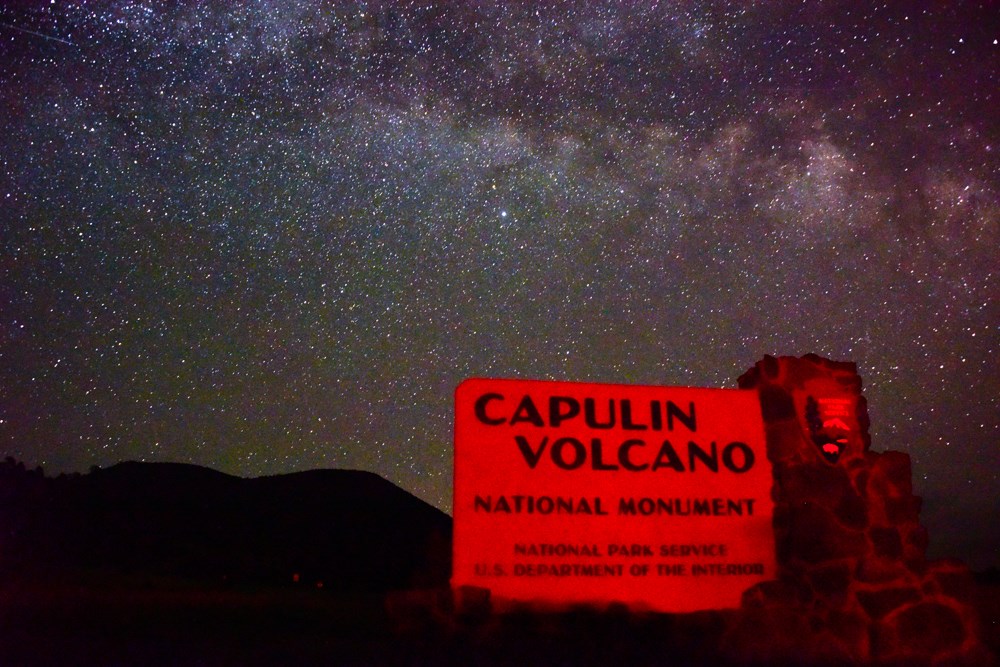 Come join us for a night under the stars
Join us for an exceptional Dark Sky experience. Capulin was named a Gold Tier Dark Sky Park by the International Dark Sky Association in 2016. Capulin Volcano holds Dark Sky viewing most Saturday nights during Summer months, and select nights Fall, Winter, and Spring. Giant telescopes are provided by us, and the dark northeastern New Mexico skies by nature. You will see planets, galaxies, nebula, and other amazing sights all with your own eyes.
Capulin Volcano is at a higher altitude of over 6,000 feet. Nights can get chilly even in summer. A jacket, long pants, and closed toe shoes are recommended to attend a Dark Sky program. No reservations are needed. Call 575-278-2201 for more information. Dark Sky programs may be changed or cancelled due to weather, check the
astronomical forecast
for more information.
Dark Sky Ambassador
Capulin Volcano Dark Sky program introduces our Dark Sky Ambassador program.

The Capulin Dark Sky Ambassador is responsible for assisting Dark Sky programs within the park, as well as outreach in the local nearby communities. The Dark Sky Ambassador may also engage in night sky or deep sky photography or other art mediums as well as public programs within the park interpreting and demonstrating what Dark Skies mean in the National Parks and in peoples lives.

Look for special programs not on the regular schedule on our FaceBook page.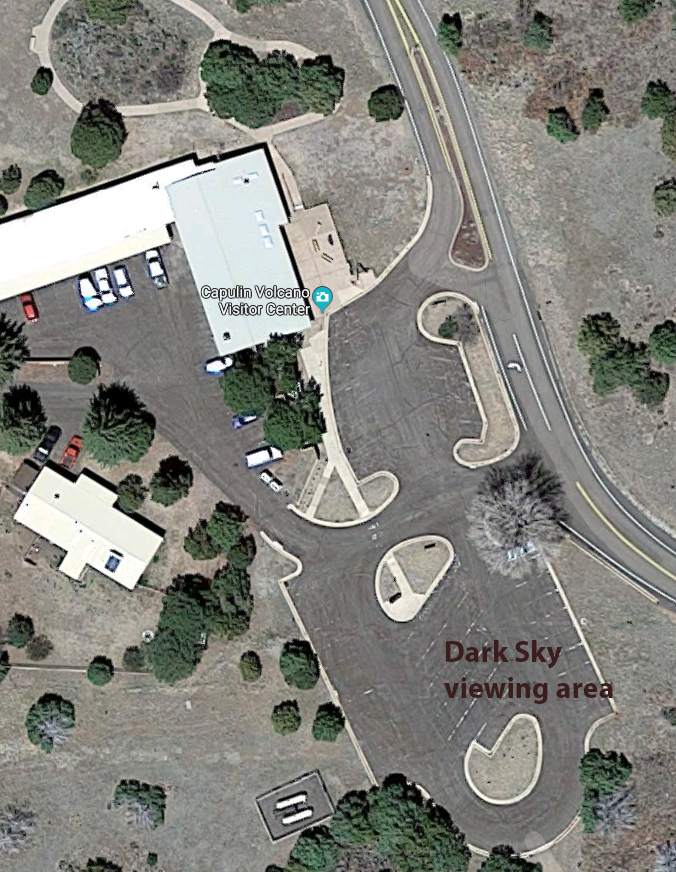 Dark Sky Viewing Area
Our Dark Sky Viewing Area is open all night for using telescopes or binoculars, or simply coming out to view our amazing dark skies. Capulin Volcano tries to maintain as dark an area as possible, however we are an active park. We do have residence living in the park so they may have indoor lighting on, or automatic outdoor lighting that may come on. If you see some lighting that is intrusive please let us know about it and we will do our best to mitigate the lighting for your future visit.
There are also a few rules to make your visit most enjoyable.
No "camping"
No Fires
No outdoors music or sound systems
Pease respect Park Staff privacy in the housing area
Please help keep the area clean
Last updated: March 28, 2023