Birds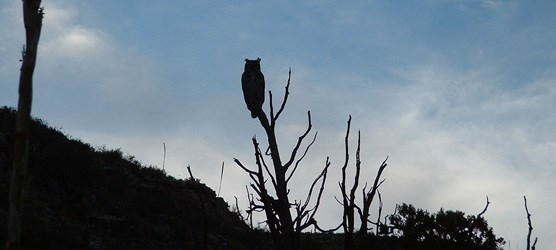 The list of birds that have been observed in the park includes a whopping 357 species. This huge list includes species that are year-round residents and nest here, neotropical migrants that nest in the park or pass through on the way to northern breeding grounds, winter residents, and occasional or rare species who wander in and may stay a while.
The park's common year-round residents include some interesting and colorful species. The Ladder-backed woodpecker, the second-smallest North American woodpecker, is equally at home on a cactus stem or a sotol stalk as on a tree trunk-a useful adaptation when you live in desert shrublands with few trees. In fact, it was historically called cactus woodpecker. The cactus wren is another year-round resident that is obviously at home with cacti, building nests in them for breeding as well as for roosting. This is the largest of the nine North American wren species, all of which have been seen in the park and six of which breed here. Rock wrens, black-throated sparrows, and Northern mockingbirds are among the commonly seen year-round residents of the park.
Migratory species are numerous. The park provides some of New Mexico's prime breeding habitat for three state-threatened birds: Bell's vireo, gray vireo, and varied bunting. Bell's vireos nest at Rattlesnake Springs, the park's wooded riparian area, while gray vireos nest in dry canyons with small desert trees such as oaks and junipers. Varied buntings nest in dry canyons with somewhat larger trees.
Birds Checklist [137k PDF]


Last updated: June 19, 2015