Fishing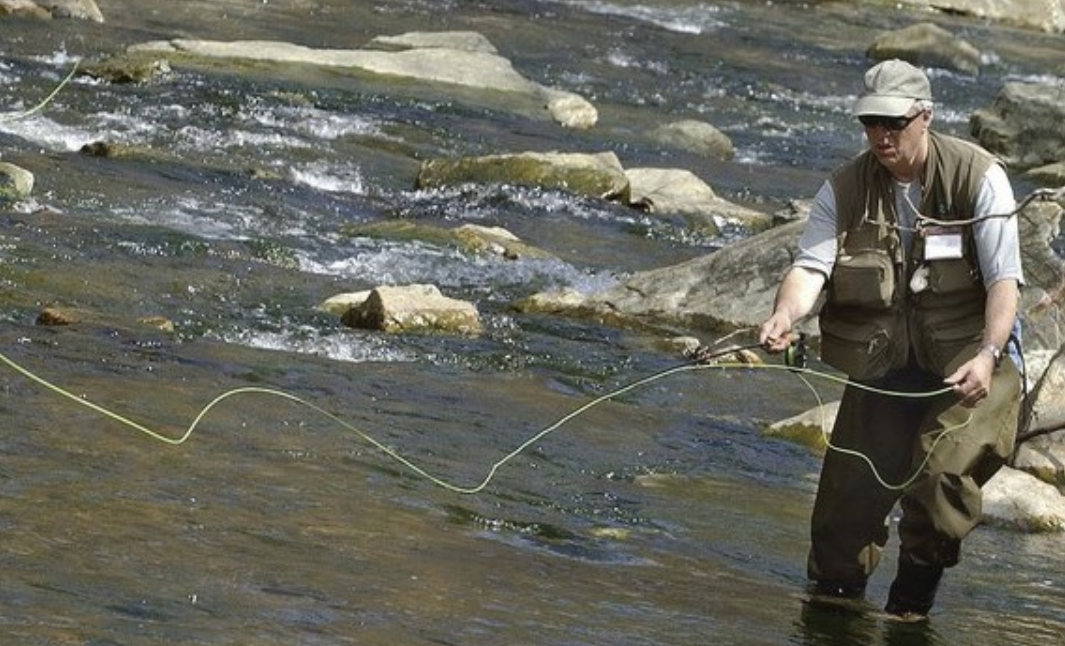 BIG HUNTING CREEK has played a prominent role in the development of recreational trout fishing in Maryland. The stream has long been popular among fly fishermen. It is the birthplace of the Brotherhood of the Jungle Cock, an organization dedicated to helping young people understand and appreciate the sport of angling and the resources upon which it depends. Big Hunting Creek was first in the State of Maryland to be designated as a fly-fishing only stream. Later it became Maryland's first catch-and-return trout stream.
The Potomac Valley Fly Fishermen and the Maryland Fly Anglers stock Big Hunting Creek with rainbow and brook trout. Maryland DNR stocks Big Hunting Creek Lake, Frank Bentz Lake, and Owens Creek downstream from the park.
Anglers will find brook, brown, and rainbow trout in Big Hunting Creek. All three species spawn in the stream. No brook trout can be possessed from any stream in the park.
For detailed regulations, closure dates, and stocking schedules, consult the Maryland trout fishing website, view the Maryland sport fishing guide or Put-and-Take Trout Fishing Areas .
OVERALL REGULATIONS:
All visitors 16 years of age or older fishing in Big Hunting Creek or Owens Creek must have both a Maryland fishing license and trout stamp. This applies to both "catch-and-release" and "keep" fishing. Visitors fishing in the Lewis Area pond must have a Maryland fishing license, but are not required to have a trout stamp. Visitors under 16 years of age are not required to have a fishing license or trout stamp, but still must abide by the fishing rules and regulations.

BIG HUNTING CREEK REGULATIONS:
All trout: catch-and-release only, no possession of trout
May only fish with conventional fly fishing tackle (use of spinning is prohibited)
May not possess or use any natural bait, live bait, or any device enhanced with a scent
Artificial flies and streamers only
OWENS CREEK REGULATIONS:
Along Foxville Deerfield Road
Brook trout: catch and release only, no brook trout in possession
Can take up to two brown or rainbow trout per day
No tackle restrictions
Along Rt. 550, down stream of Buck Lantz Road
From March 6 through March 26, 2022 (stocking dates vary by year):
Closed to fishing
From March 27, 2022 (date varies by year) to May 31:
No bait, lure or tackle restrictions
Brook trout: catch and release only, no brook trout in possession
reel limit (brown and rainbow trout) 5 daily / 10 possession
From June 1-last day of February:
All trout: catch-and-release only
Artificial lures including artificial flies only
May not possess or use any natural bait, live bait, or any device enhanced with a scent
LEWIS AREA POND REGULATIONS:

No tackle restrictions
Statewide regulations for bass/sunfish apply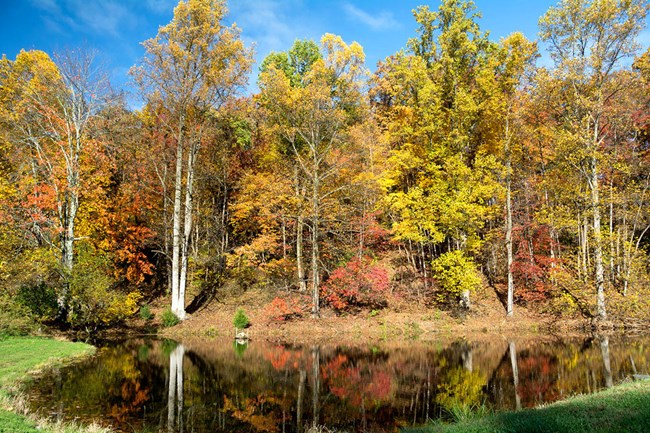 Last updated: July 7, 2022