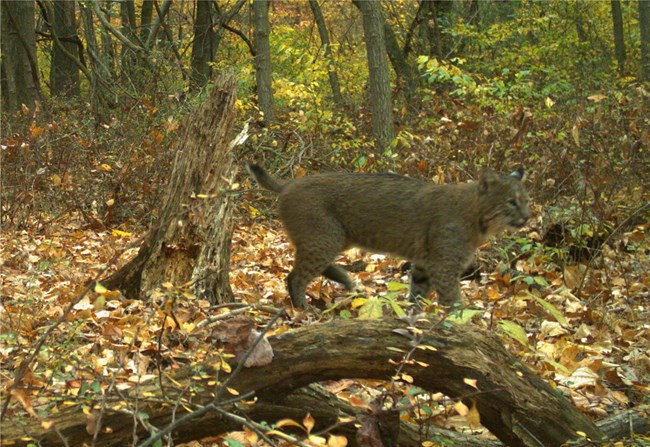 *** Please remember that hunting and trapping are not permitted in the park.***
Mammals found in the park are fairly typical for this region and include skunk, groundhog, squirrel, several varieties of vole and mole, eastern cottontail rabbit, opossum, raccoon, white-tailed deer, and red fox. Recent sightings of bobcat, beaver, mink, and black bear indicate that populations of these mammals have returned to the area.
In 2001, a small mammal survey was done for the park. This survey by the Smithsonian Institute, confirmed the presence of 12 small mammals within the park. This survey also revealed a new species to the park, a coyote! The coyote was photographed using a motion sensitive camera set up by the researchers. Coyotes had never before been documented at Catoctin Mountain Park. Since then, several other coyote observations have been made indicating this species has in fact become established in this section of Maryland.
Historical records indicate that mammals such as bison, elk, gray wolf, eastern cougar, porcupine, and fisher could at one time be found in the area. However, these animals have all since been extirpated from the park as well as much of the surrounding area.