Historic Camp Misty Mount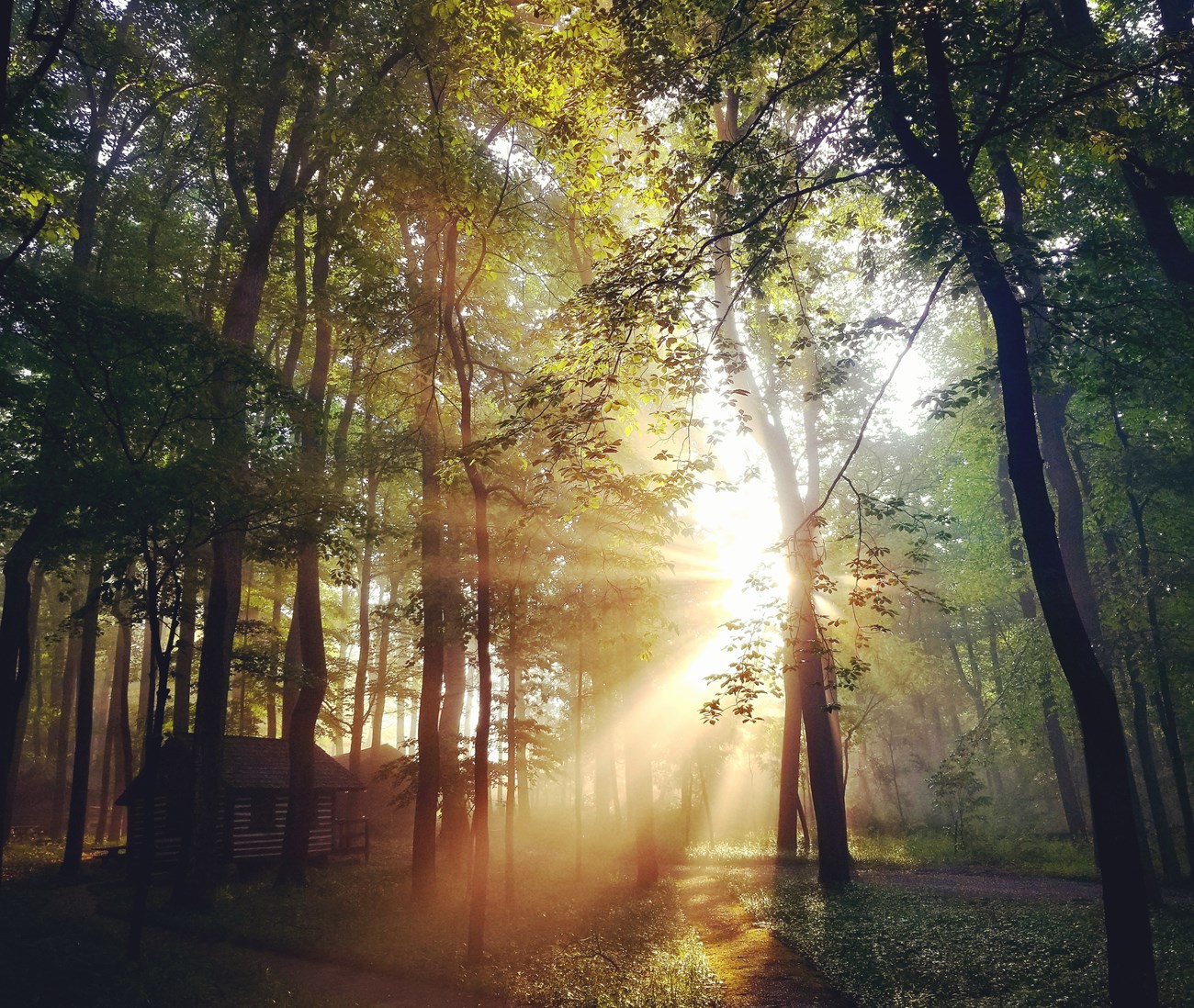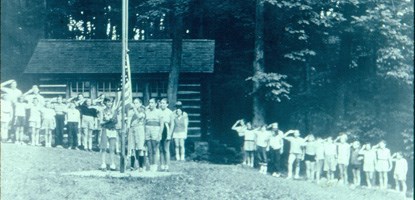 The prosperity of the Roaring Twenties was over. The stock market crash of 1929 crippled Wall Street; Fifth Avenue and Rodeo Drive were empty, save for the breadlines. Drought and high winds turned the once fertile Great Plains into a barren wasteland. One out of four is unemployed. What is needed most is hope, growth and recreation. Yes, recreation. This is the story of how a small plot of land helped put a nation back to work, gave it hope and a place to recreate itself. This is the story of Camp Misty Mount and how it helped in saving the nation.
In spring 1930, it was unusually hot and dry and crops suffered. Beginning on May 4th, and for the following four days, a fire ravaged several thousand acres near Fishing Creek and northward. An extended drought continued into August and September, decimating entire crops. A plan was needed. With the Great Depression weighing heavily on society, President Franklin Delano Roosevelt had just such a plan with his New Deal programs. Across the country, the Civilian Conservation Corps (CCC) and the Works Progress Administration (WPA) provided training, skill development and employment for hundreds of thousands of people and were responsible for many social and infrastructure improvement projects. Catoctin Mountain Recreational Demonstration Area was just such a project and Camp Misty Mount was the first cabin camp built to develop a park from land that was deemed no longer productive for agriculture.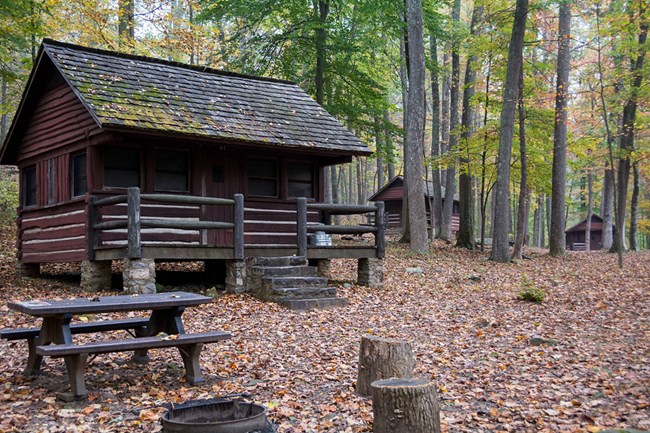 Local materials were used in the construction of the cabins and lodges. American chestnut, known for its beauty and durability was plentiful at the time due to the blight still affecting the species today. So many trees had already fallen as a result of the American Chestnut blight that additional cutting of live trees was largely unnecessary. American chestnut has a very slow decay rate which not only made the wood collected for the cabins and lodges still useable but is also responsible for the longevity of the camp structures. Local stone was used for foundations, walls, steps, chimneys and fireplaces.
Camp Misty Mount was completed by the WPA in Spring of 1937 at a cost of $5,843. Covering 30 acres within the Catoctin Recreational Demonstration Area, it was the first of three group camps completed to help people from the cities of Baltimore, Maryland and Washington D.C. experience a mountain environment. On June 25, 1937, an open house was held by project officials to show off the camp to visitors. Sixty-four campers from The Maryland League for Crippled Children in Baltimore arrived on July 1st and were the first campers to experience Camp Misty Mount.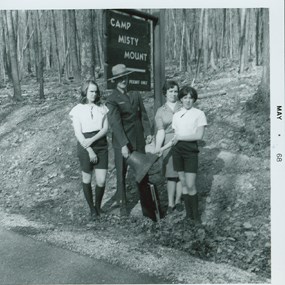 In 1938, after the Maryland League for Crippled Children moved to Camp Greentop, the Salvation Army leased Camp Misty Mount that summer and for the following four seasons. So, how did Camp Misty Mount get its name? It is said that Mrs. Lt. Col. Harold Stout, the first camp director for the Salvation Army and whose cabin faced the mountains, noted how every morning when she awoke and went to the window, heavy mist covered the mountain top. From that point forward, she referred to it as Camp Misty Mount and the name stuck.
December 7, 1941. The bombing of Pearl Harbor brings World War II to the United States and the Catoctin RDA. Camp Misty Mount was winterized in 1942 for use by the United States military while conducting year-round training. Marines bunked at Camp Misty Mount between 1942 and 1945 while serving as protection for the presidential retreat at another location in the park.
In later years, Camp Misty Mount was used for recreation and outdoor education by Washington County Public Schools from 1961 until 1978, and by the Boy and Girl Scouts.
Much of the rich history of the Catoctin Recreation Demonstration Area remains to this day. Camp Misty Mount, recognized as an historic district, has been listed on the National Register of Historic Places since 1989. It is preserved for you to enjoy and use today although climate change is threatening future use. Individuals and groups may experience history first hand by staying overnight in a cabin built with hope to restore a nation. The old growth forest may be gone but with careful stewardship and dedication, the second growth forest will continue to thrive.
Last updated: May 19, 2020